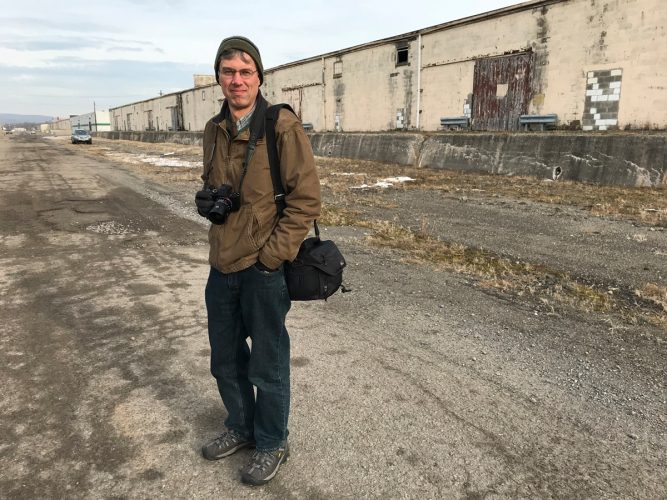 On days when I'm on the road, the distance between where I start out and where I stop to make photographs is something I can't imagine or predict. That space is full of random turns, chance encounters, unlikely juxtapositions, fleeting glimpses, dumb luck, and good fortune.
I circle around, returning frequently to photograph Binghamton, Johnson City, Endicott, Elmira, Owego, and Ithaca. They're a microcosm of the US. If I look closely enough, I wonder if I will understand how we got to where we are now.
I grew up in the Southern Tier. I'm drawn to the cities and towns as they struggle to reinvent themselves. There is a theatrical quality to the downtowns in the early morning: quiet streets sculpted by light and shadow, stories written in the facades of buildings, solitary figures engaged in small dramas. Moments of grace and beauty and sadness.