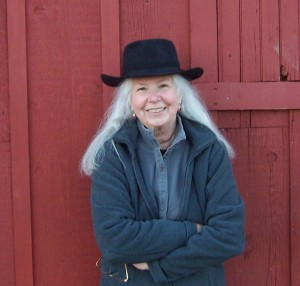 Carol Ast
I paint with pastels because there's something about the medium that appeals to me – most likely the direct contact between myself and the surface. And, pastels are an easy medium:   a thin line, a weighted line, a massive area can all be made with the same piece of pastel. Areas can be removed and "painted" over. I can blend different ways with my hands or with colors stroked over an existing color. It's luminous, it's messy, but controllable.
I paint landscapes because the land has always had an attraction for me, the three-dimensional forms of rocks, trees, and clouds have always been major factors in my choices of subjects. In addition, I believe that nature and beauty are valuable components of human existence, and landscape has it all. My preferred place to work is on site, but often photographs are necessary to use in the studio when light conditions are too fleeting, or it's not possible to return to a site to resume or complete the work.
Recently I've been exploring the construction of bas reliefs with various materials, a revisiting of my MFA work in sculpture. In addition to painting, I have extensive experience teaching art to students of all ages, and have been organizing and conducting Pastel Landscape Workshops in New Mexico, New York, and Maine, which I enjoy very much
Contact
161 Westview Lane
Ithaca, NY 14850
607-273-1075 (home)
angelfire2418@gmail.com
http://www.carolast.com
---
Carol's pastel paintings can be found in the Salon each month
---
Of the Earth: State of the Art Gallery Show, August 2013
"Of the Earth" is a two-person show of work by gallery member Carol Ast and her invited guest artist Isabella Jacob.  Jacob says her current work is a series "air/ice/rock", an ongoing theme interpreting the most elemental aspects of our physical world.   About her work, Ast says, that in addition to the landscapes she has painted in pastels over the years, she has begun to paint oyster shells which, when scrubbed, reveal unexpected, subtle colors and fascinating forms.
---
The Sky's the Limit
"The Sky's the Limit," an exhibition of paintings in pastel by Carol Abitabilo Ast. Carol says: "Much of the work in this exhibit demonstrates my fascination with the sky.  Always the backdrop, whether looking out a window or being out-of-doors, here it becomes a prominent feature.   With the sky emerging from the chorus line to stardom, the nature of the land is also changing in this exhibit.  Landscape is often associated with shades of green, but only a few of these paintings have any green in them at all.  Winter, rock and dusk rob the land of its traditional color, but present the viewer with beauty of a different sort.
Basically I use my pastels to preserve and share what I find beautiful.  The world is packed with controversy, stress, frustration, anger.  To allow loveliness in any manifestation to enter the mind is to regain humanness.   I hope this exhibit succeeds in some way in this direction."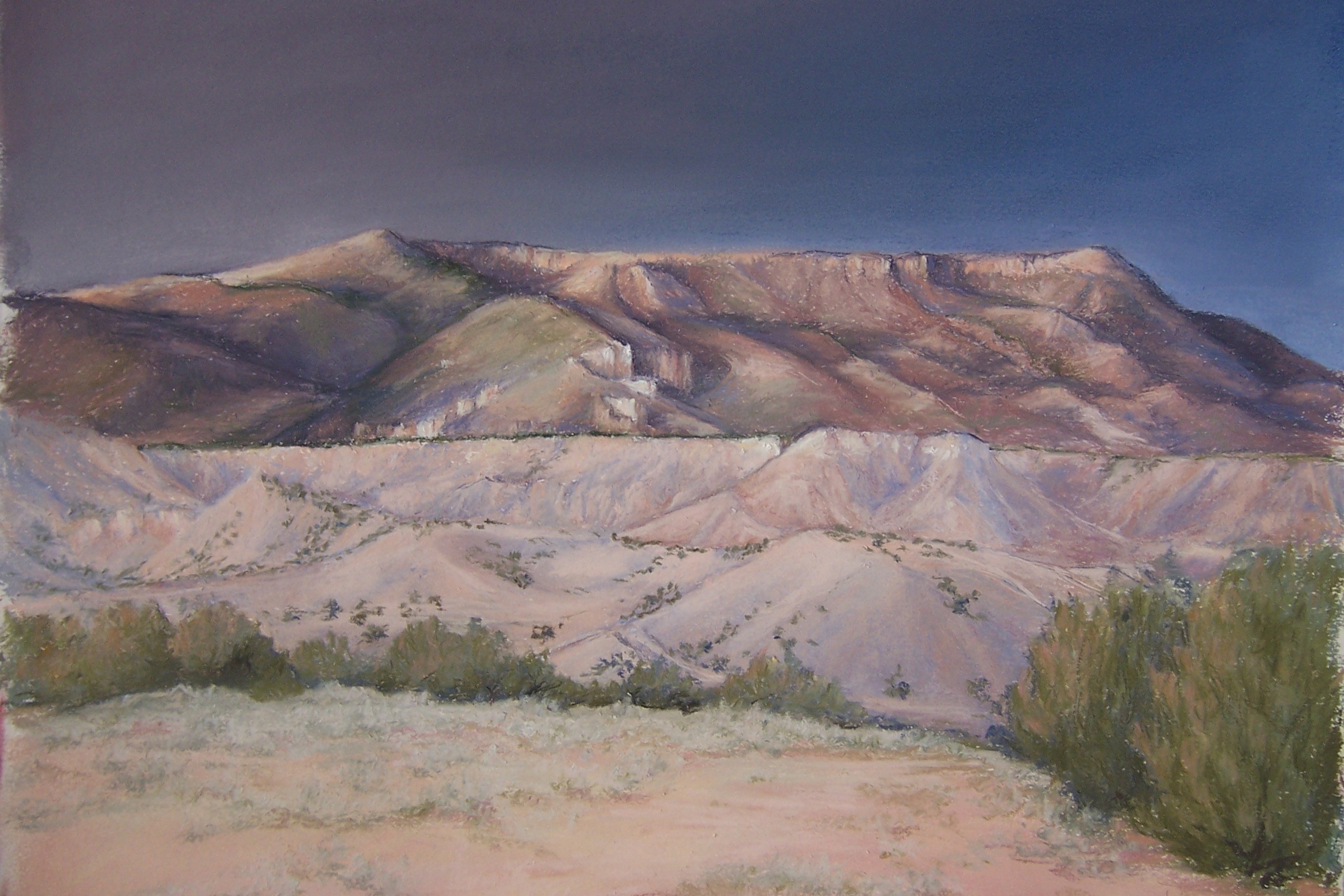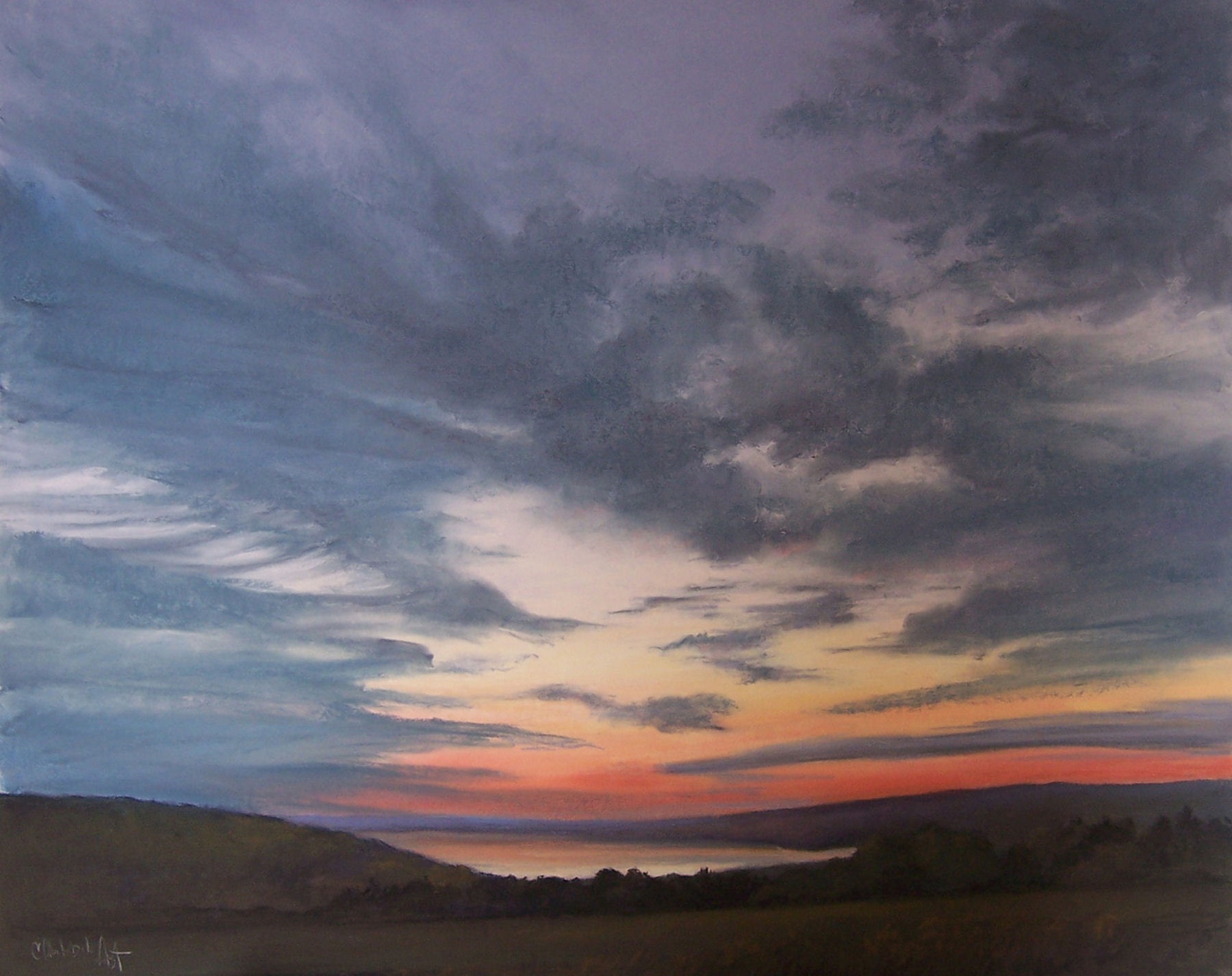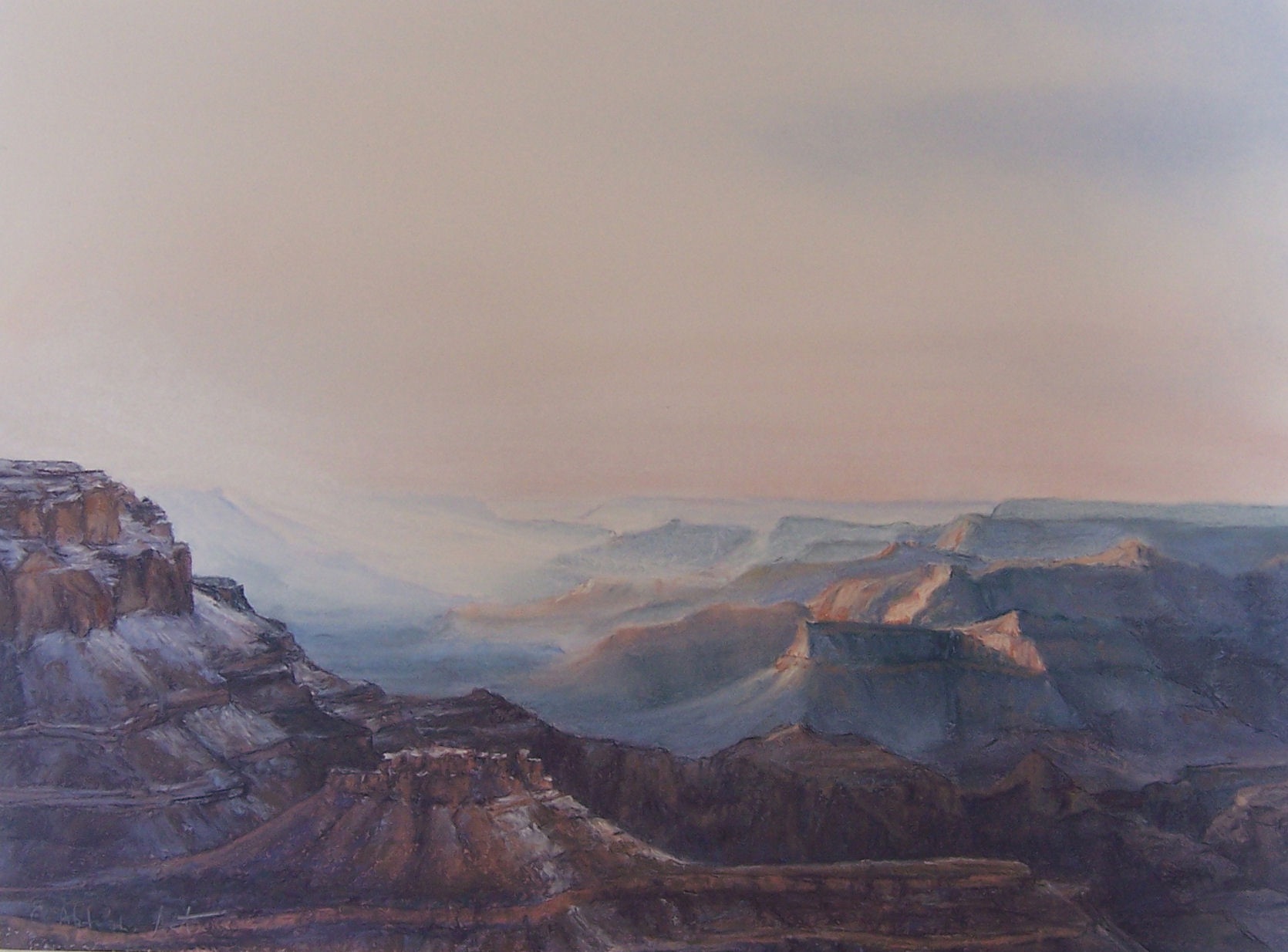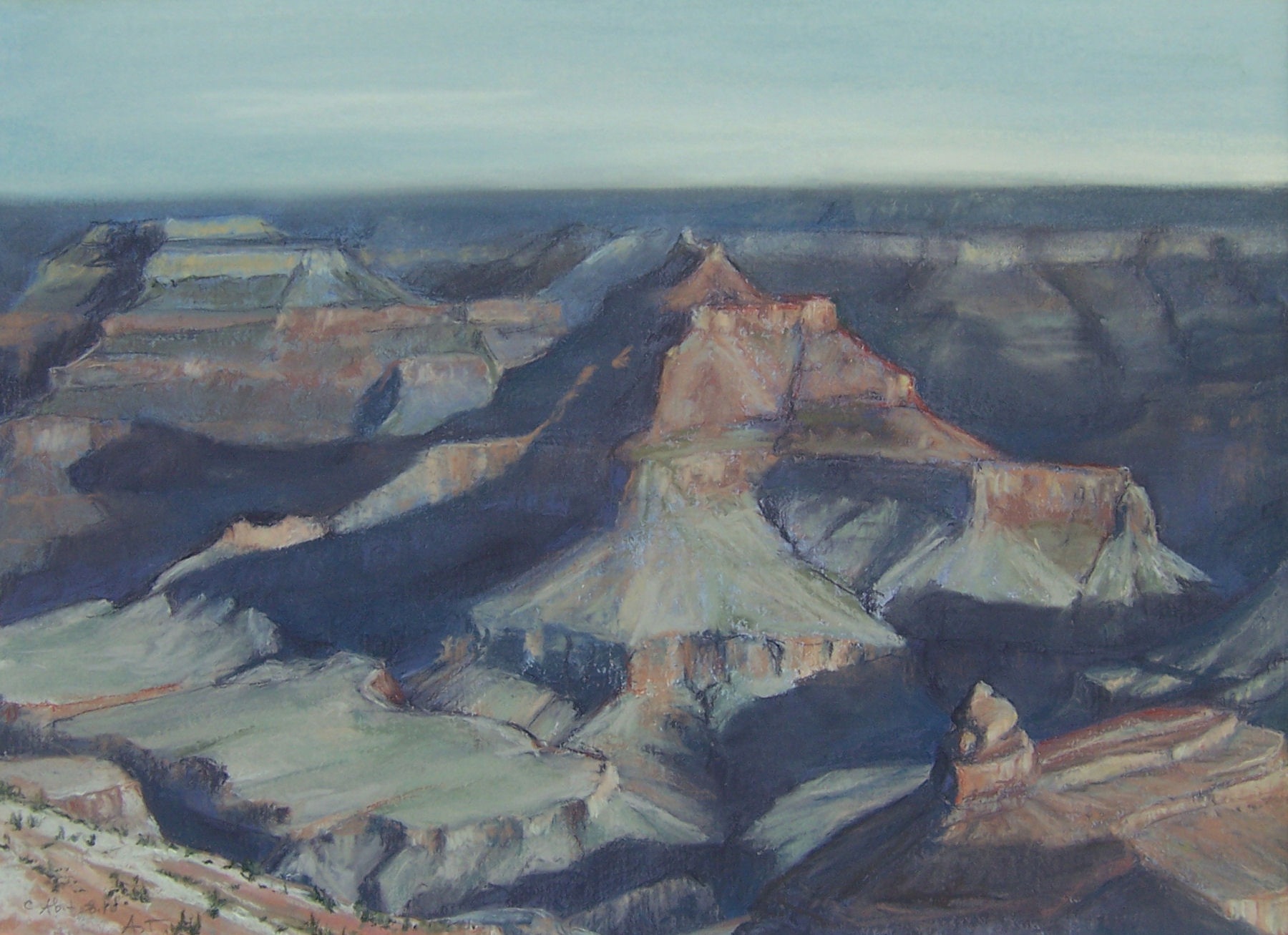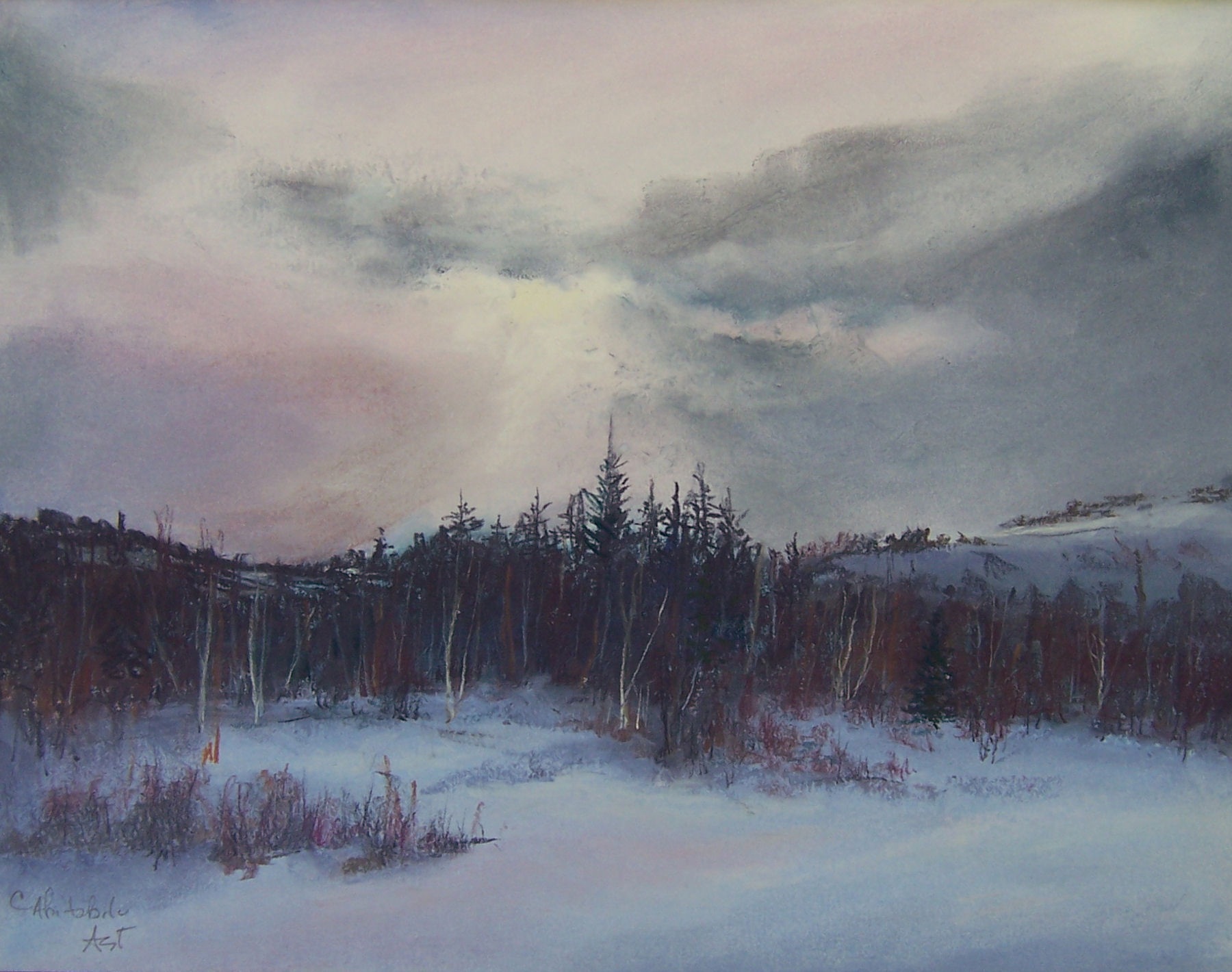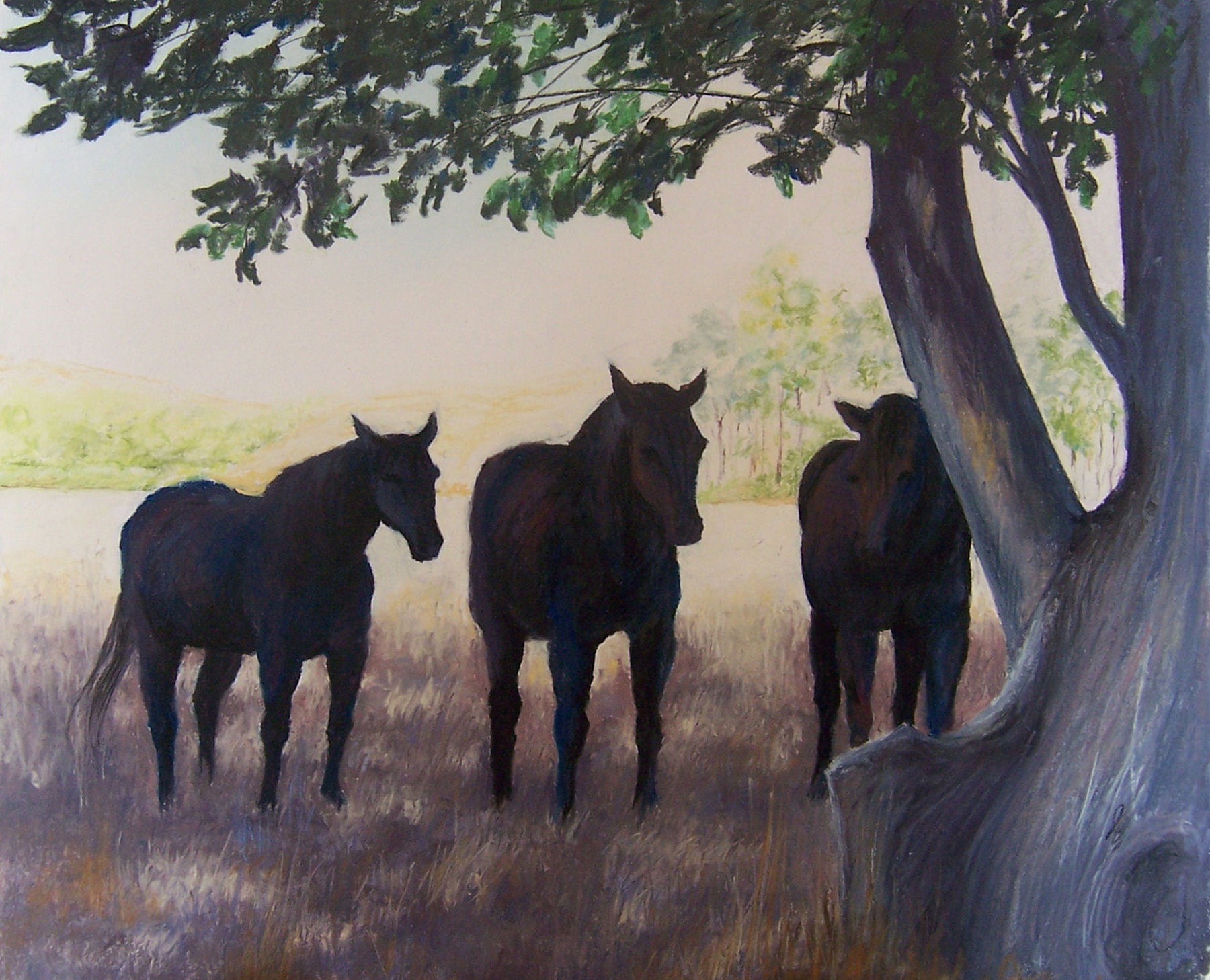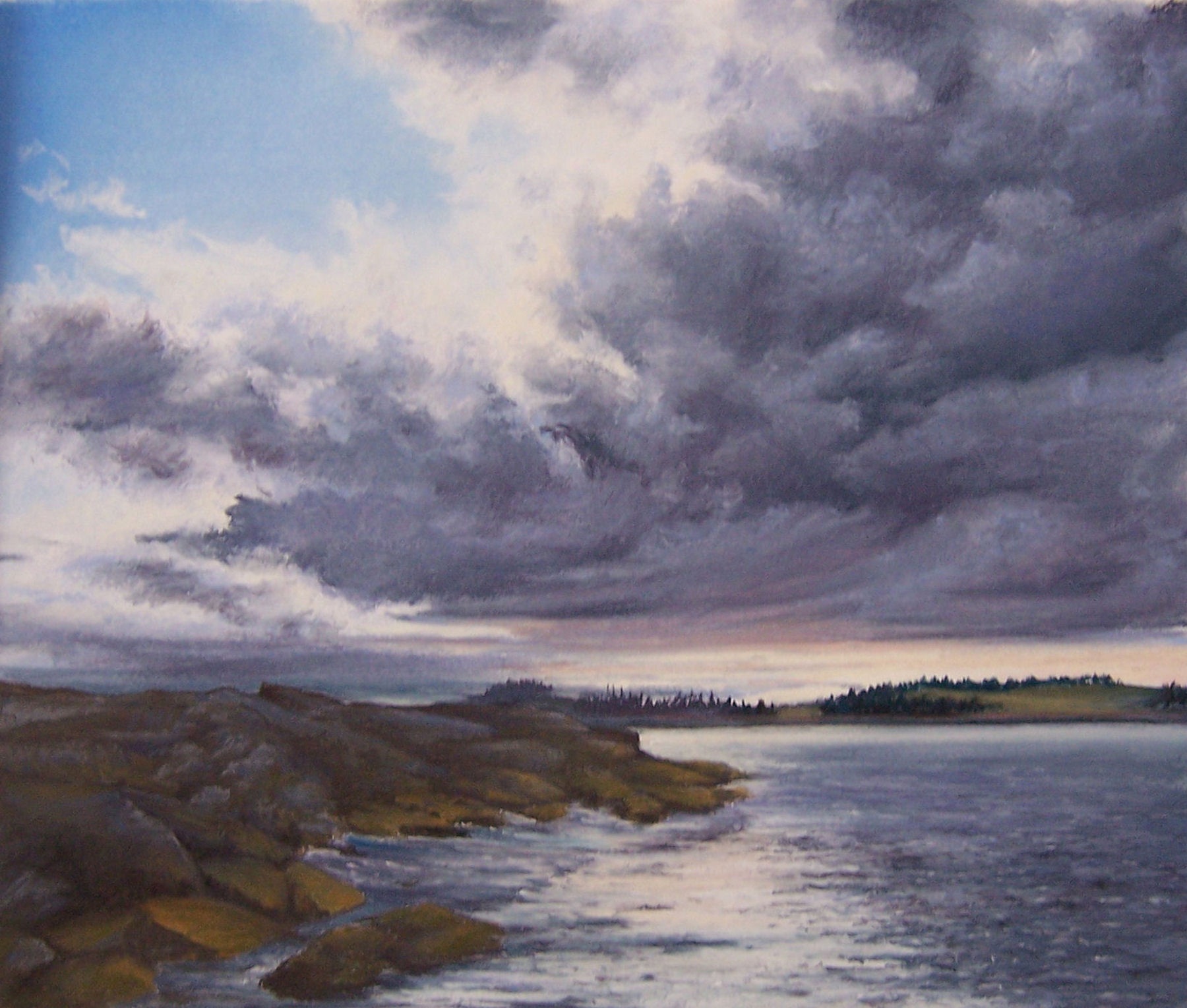 Luminous Worlds: State of the Art Gallery show, October 2017
Carol writes: "Luminous Worlds"  – what latitude that gives me, what ideas it stimulates!  From the very literal interpretation of light and the infinite qualities it bestows, to "light" as understanding resulting from vision.  While most of my paintings in this exhibition portray the former, a few – the buildings – hopefully will foster an understanding of their inherent value as functional and esthetic icons of the past.