We are a cooperative fine art gallery operated by our members from the Finger Lakes region of New York, seeking to enhance the cultural and economic vitality of our community.
Admission to the gallery is free and open to the public.
2023 Annual December Juried Show
November 30–December 31, 2023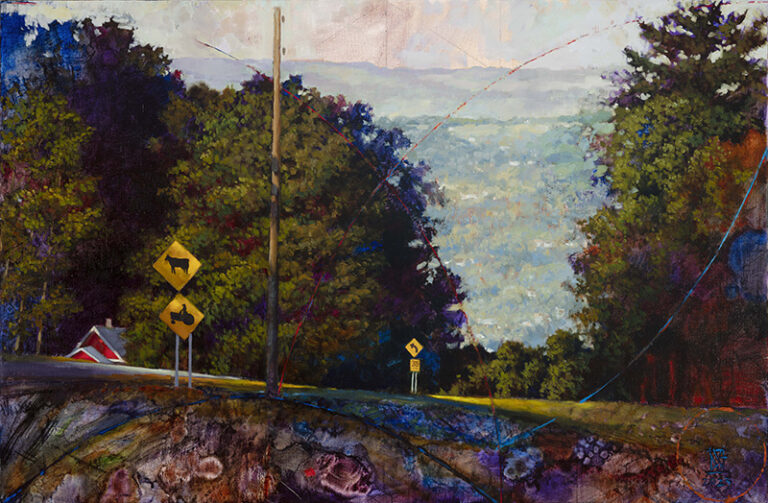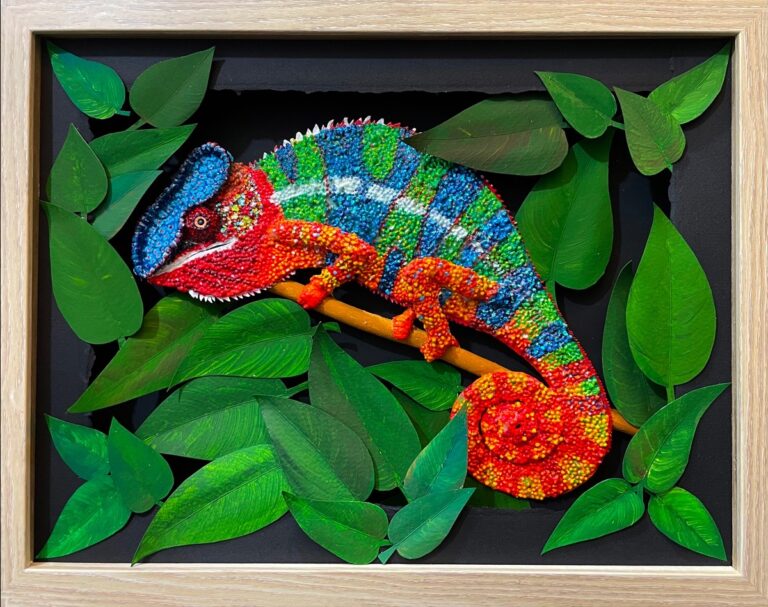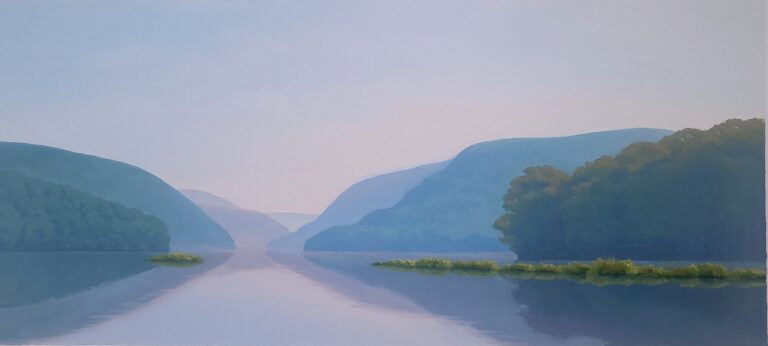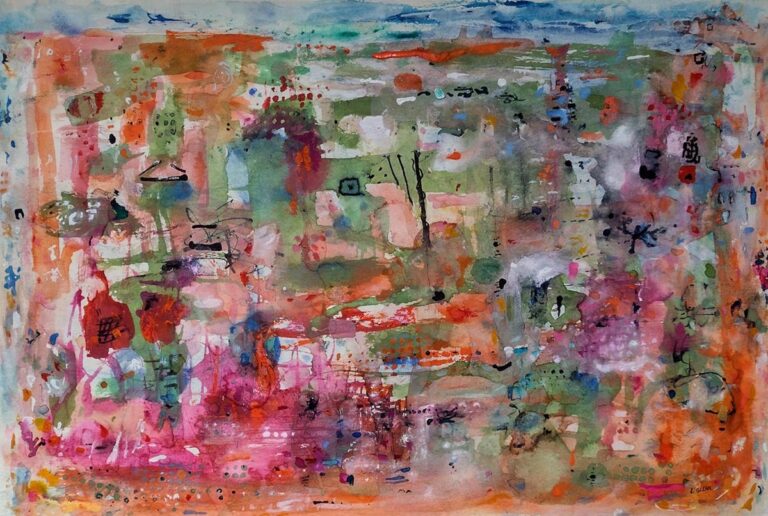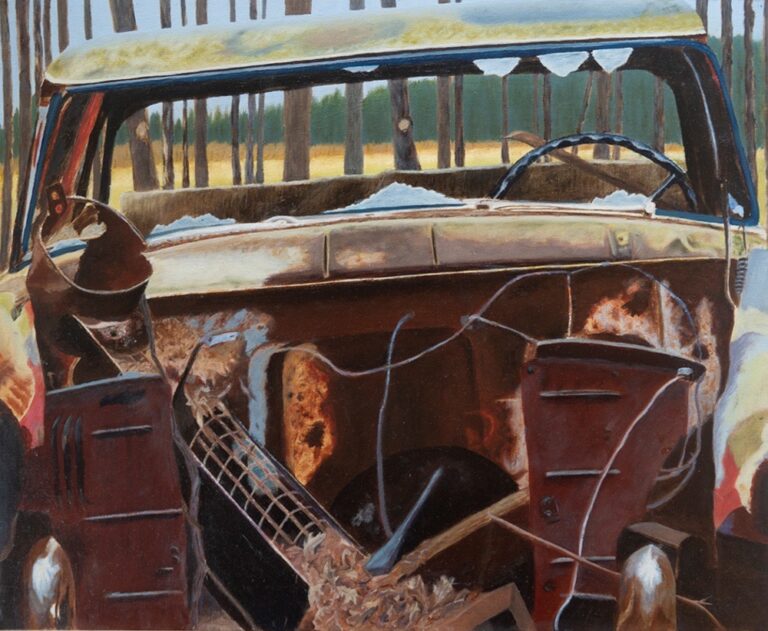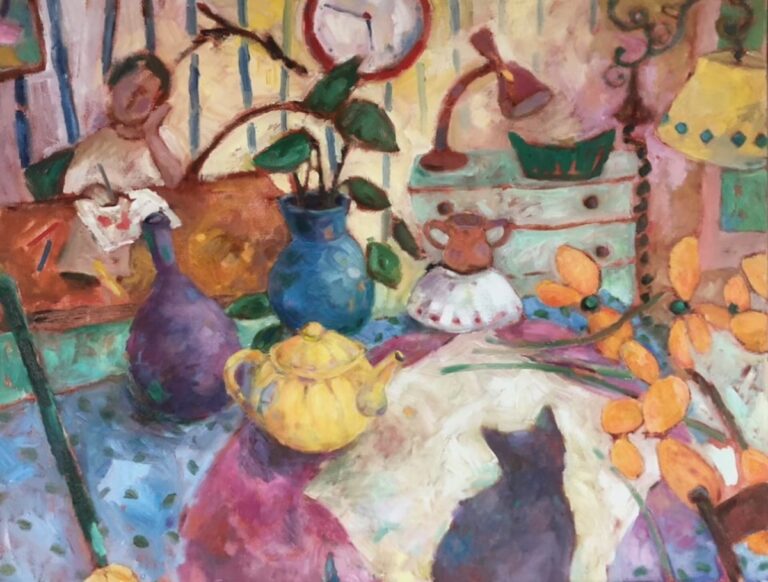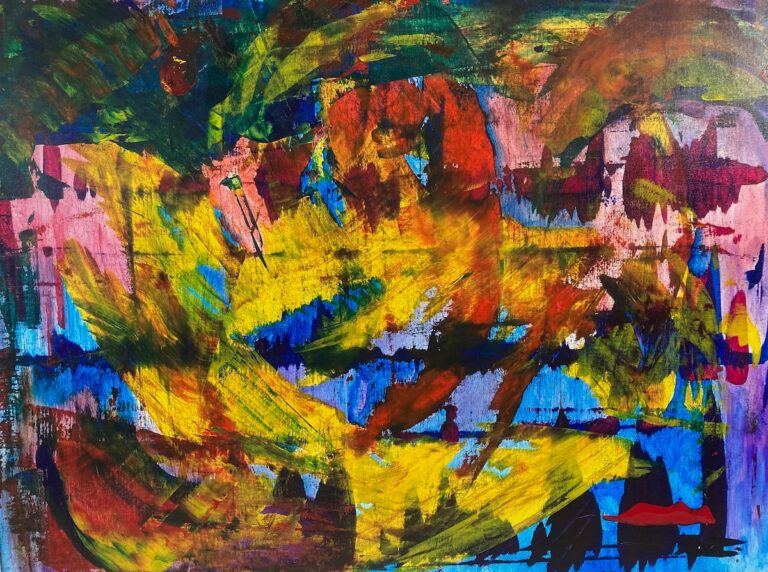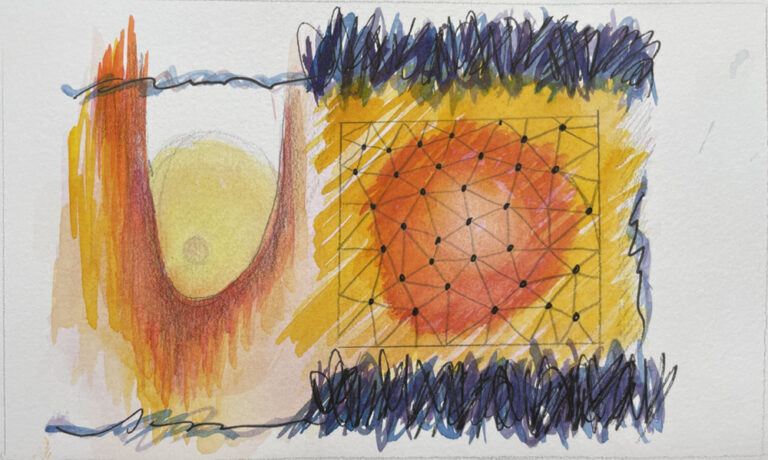 The State of the Art Gallery is excited to announce the 2023 Annual December Juried Show, presenting a multitude of 2-D and 3-D art in a wide variety of genres and media. This year 95 artists from nine states submitted 254 pieces, from which the jury made an extraordinary selection of 71 pieces from 61 artists.
Read the prize judge's awards and comments.
The show will run from November 2–26, 2023. There will be an opening reception Friday, November 3, 5–8pm.
You can view the show in the gallery or online.
Katrina Morse, Patty Brown, and Carol Spence will be hosting Look Club at the gallery every second Sunday, 2–3 to look at the artwork on display. Learn about different types of artwork and how to talk about art. What do you see? How does it resonate with you? The next Look Club will be held on Sunday, December 10, 2–3.
Featured Artist: Patricia Brown
To learn more about Patricia and her art visit her member page.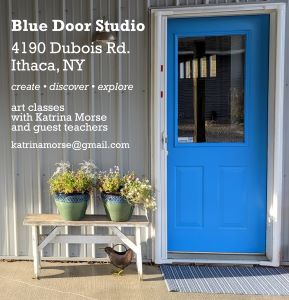 The Blue Door Studio is offering 2 classes with Katrina Morse.
Sunday, December 3, 1:30–3:30 there is an Open Studio session. Bring your current 2-D project and create with others.
Saturday, December 9, 1–4, join a Paint Party to learn step-by-step how to paint a cardinal in a snowy winter scene for yourself or to give as a gift.
Register at Blue Door Studio.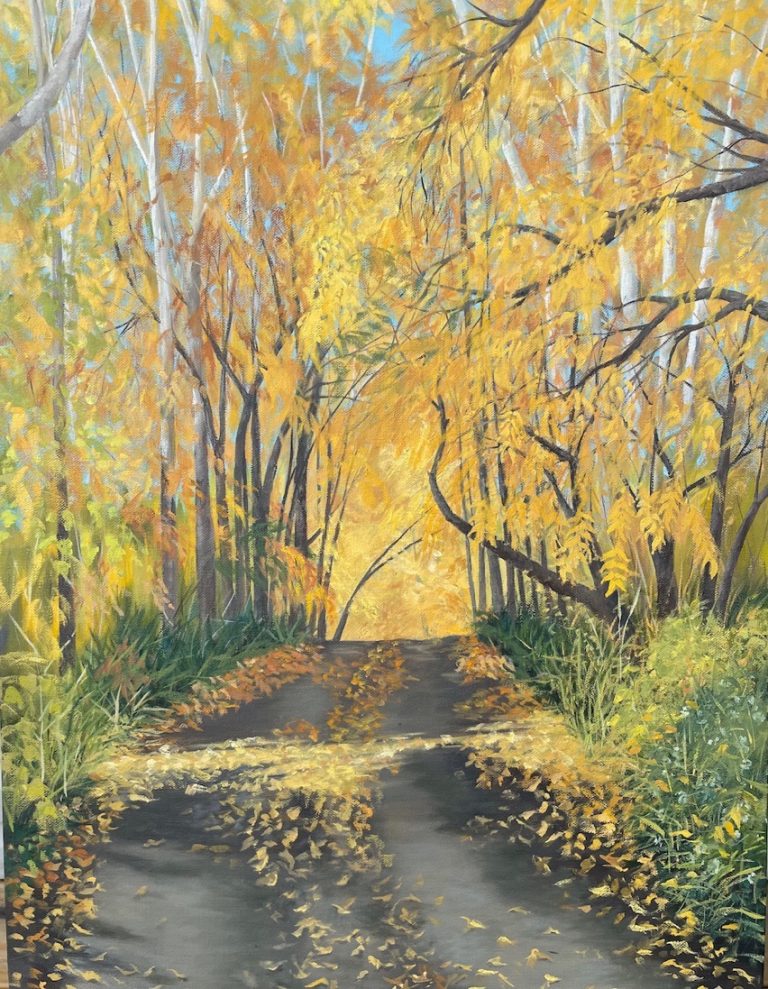 Patty L. Porter will be showing Top of Sirrine Road in the Trumansburg Invitational Art Show during Winterfest 2023, upstairs at Hilary Gifford's Studio, 15 West Main Street, which is open weekends from 1–5, Saturdays and Sundays. There will be an opening reception December 2 from 3 to 6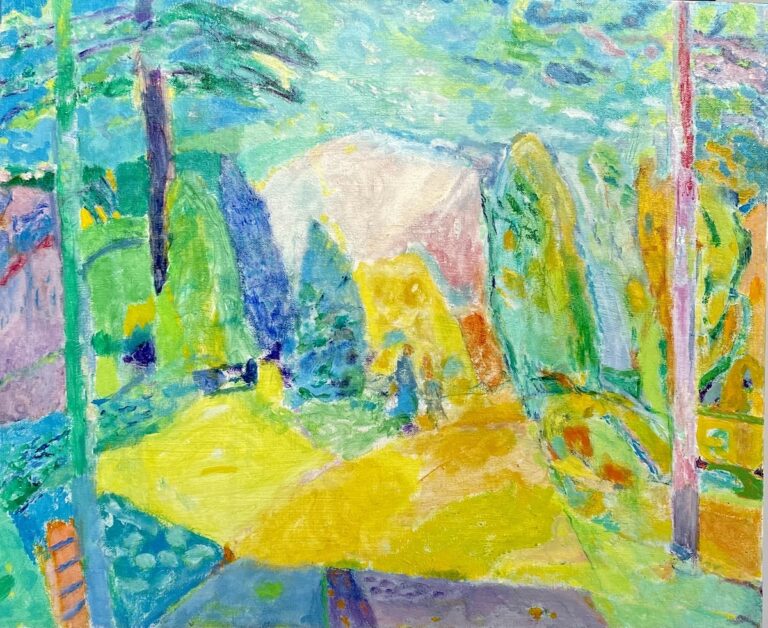 Vince Joseph will teach a weekly class at Blue Door Studio beginning October 17. The class will last for eight weeks. During the first class, we will have a discussion about color as relationship, movement and plastic space. The second class will be devoted to painting. The remaining classes will follow this pattern: A discussion class one week followed by a painting class the next week. Class size is limited to 12 people. For more information contact Vince.
Topics for discussion.
Week 1

Color as relationship, movement and plastic space.

Week 3

Color is thinking, drawing is emotion.

Week 5

Color as radical space in Matisse's The Red Studio and more.

Week 7

Color as expression, find the color that expressed your subject.
@stateoftheartgalleryithaca