From a group of sixty-two artists with 95 works that were juried into the entire exhibit, our Prize Judge identified eight artworks which she rated with many criteria to arrive at the following awards. These are detailed in the video at the bottom of the page, as well as in the description of her process which follows the video. Please recognize that the jury and judge were entirely independent of one another, and that the prizes' number, amounts, categories and criteria were all applied at the discretion of the Prize Judge.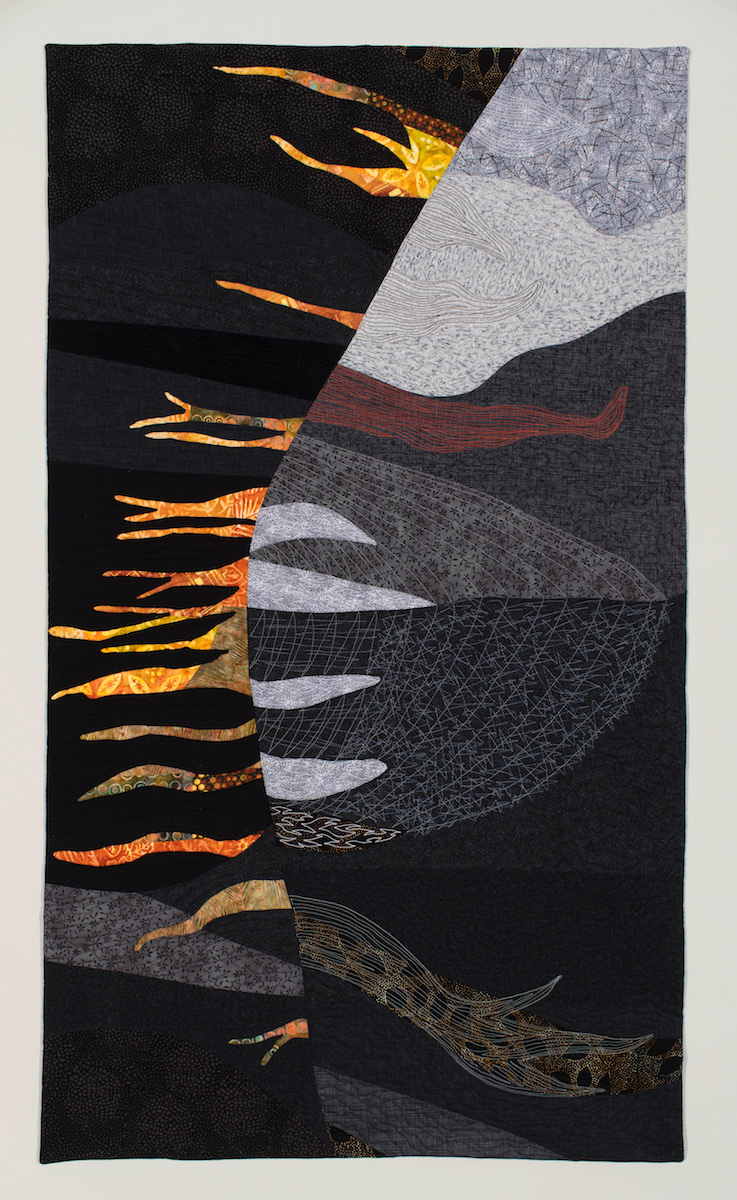 Anne is a self-taught artist. She earned a Bachelors of Science in environmental conservation from the University of New Hampshire and Master of Education in adult experiential learning from Boston University. She spent many years living in New Hampshire before settling in New York's Finger Lakes in 1986. Anne's designs are expressions of a singular moment or a compilation of memories, just as photographs capture time. Her work utilizes color, commercially patterned fabrics and quilt stitching to create contrast and visual texture. Her studio floor is never without at least one dog.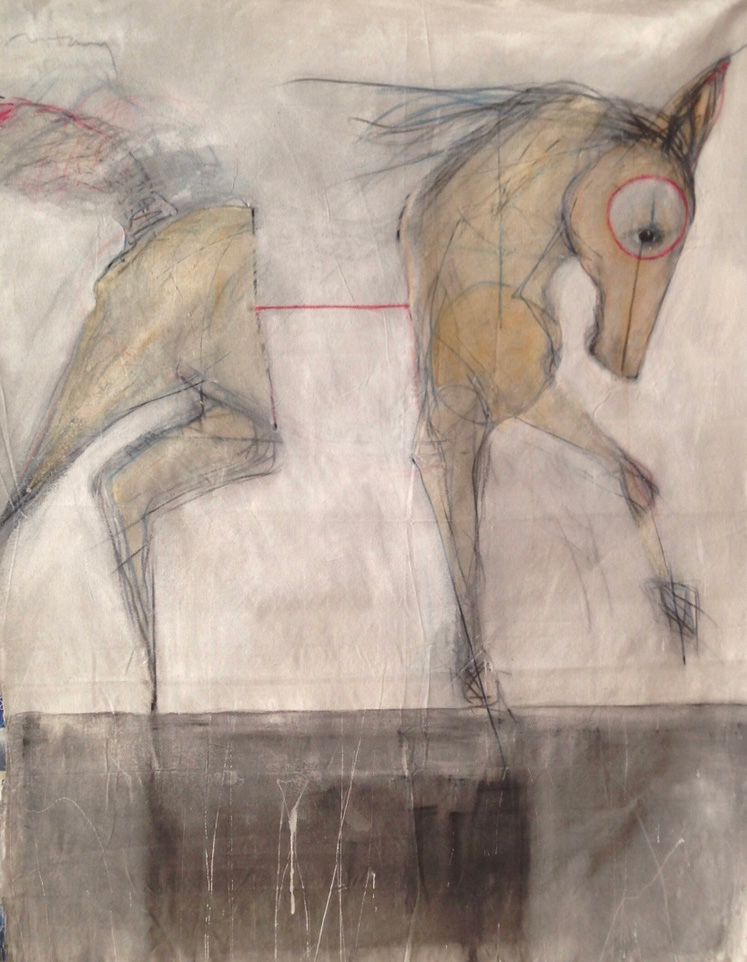 Ian Ratowsky is best known for his large scale approach to female portraiture & contemporary horses. Born in Central Pennsylvania, he studied fine art at the Pennsylvania State University. His subject matter includes abstract, landscape, portraiture, nude figure, horses and dogs. Much of his inspiration is derived from his personal life experiences – of extensive travel and living in the countrysides of New Mexico and Spain. Ratowsky's works have been exhibited in New York, New Mexico, Colorado, Montana, Wyoming, Barcelona and Costa Rica.
Hope Zaccagni graduated from The University of North Carolina at Chapel Hill with a Bachelor of Arts in Fine Arts in painting and sculpture. Currently she is focused on painting, primarily in oil. She has shown her paintings in a number of group and solo shows in the northeast. Her work is in several public permanent collections and many private collections. Ms. Zaccagni maintains a studio in Alfred Station, NY.
Bill McLaughlin lives, works, and paints on a 45 acre homestead in upstate New York. Over the years he has planted dozens of heirloom fruit trees and scores of native fruit and wildflowers. Each day brings him in close contact with the woods and fields and skies.  Witnessing the land in all its seasons and its many moods supplies much of the inspiration for his paintings.
Cheryl graduated with honors from the Art Institute of Atlanta. Her work is sharp-edged, abstract and surreal.  She composes in oil or acrylic, creating imagery of strong tone and mood.  Cheryl is widely active in many local, regional and international art organizations.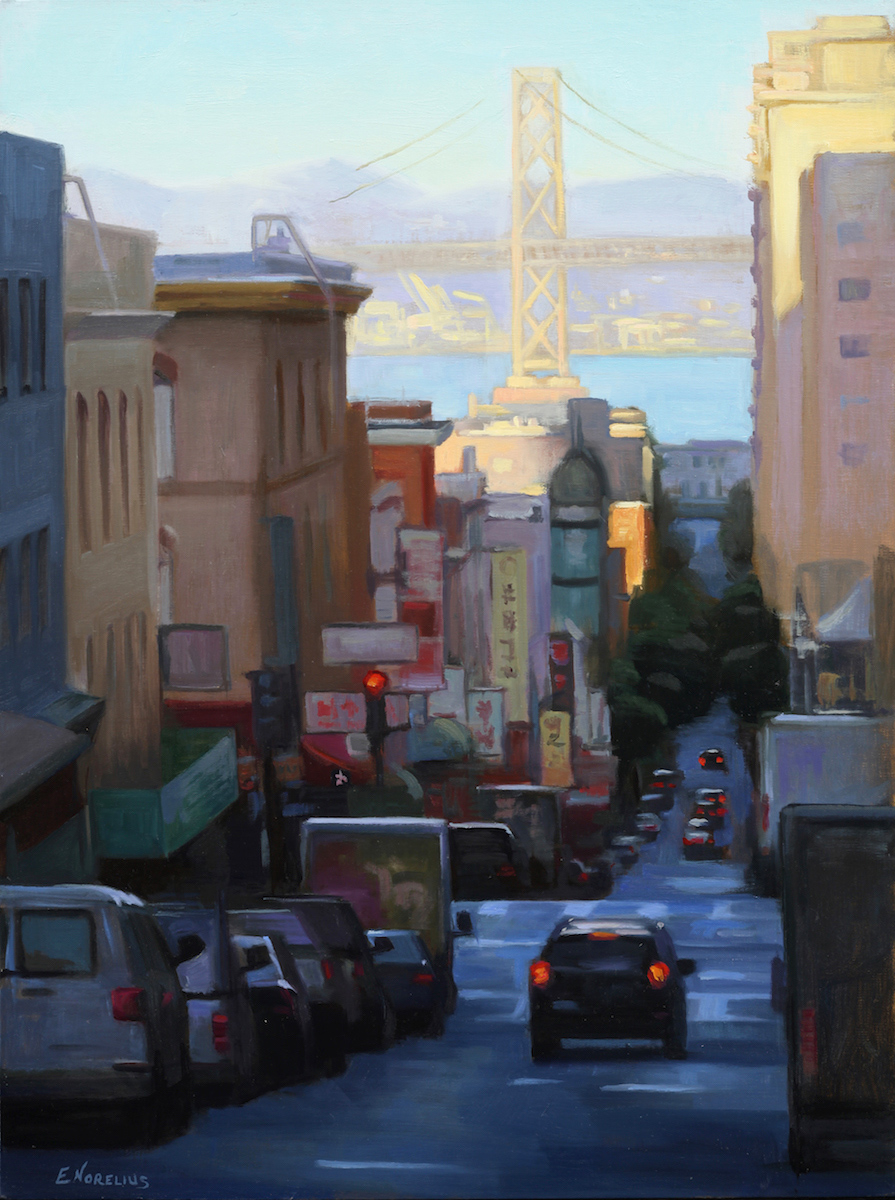 Erica's work has been featured in a wide range of publications—Cornell's literary magazine Epoch, the International Artist Magazine, and Southwest Art. She received second honors at the Portrait Society of America's International Competition in 2015. Erica's work can be found at Lovett's Gallery in Tulsa, Oklahoma, and Allison McCrady Fine Arts Gallery in Orinda, California. Public collections include universities, corporate facilities and major hotels. She's a member of Portrait Society of America, Oil Painters of America and California Art Club.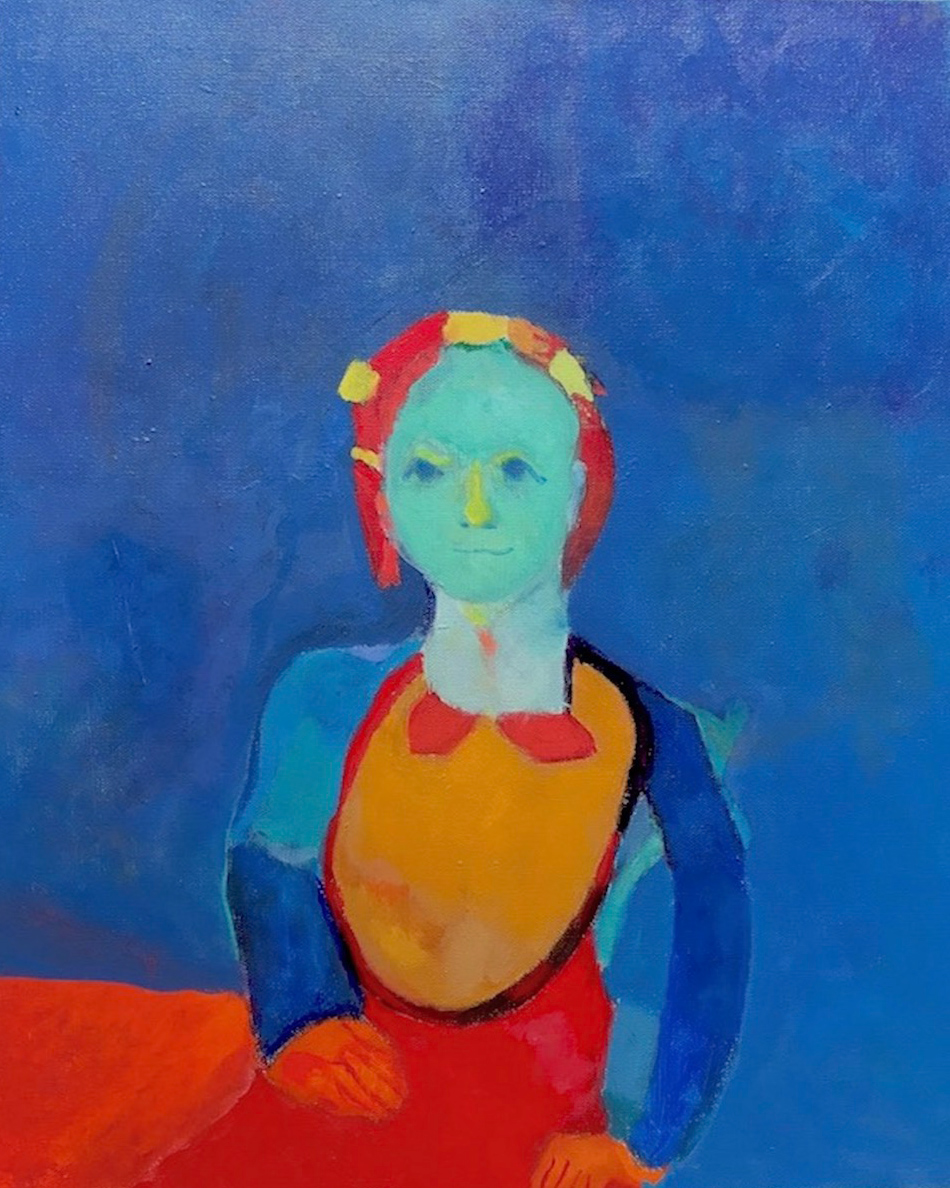 Vincent Joseph moved to Burdett, New Yolk from Brooklyn in 2019. He worked in package design before becoming a full time painter.  Vincent says, "My paintings explore the link between imagination and nature. By simply looking and translating the experience into a painterly metaphor, my work seeks connection between painter and environment. There is hope, always mixed with doubt, that something reflective, and even moral, is expressed about our being alive." He is an enthusiastic reader of literature, poetry and philosophy and serious lover of music of all kinds. His two most influential painting teachers were Gabriel Laderman and Stanley Brodsky.
Inspiration for Lori's work comes from her global travel experiences. She makes myriad observations of the culture, mood and physical characteristics in each place. Back in the studio, she abstracts these memories to convey an underlay of regional essence. It is her goal that viewers feel the same sense of serenity that she felt while making each piece. Her art outreach involves a variety of media, and she is active in many local and national groups in the DC area.
Our prize judge has been Kathrine Page, a Delaware and NYS-based gallerist, curator, teacher and museum manager whose decades of experience span a large variety of artforms and exhibiting circumstances. She writes:
The works selected for the eight awards were inclusive of the categories I established at the outset. I began by viewing all the work collectively then individually in the slideshow mode. After several screenings, I determined the final eight works and set up a matrix to score and ranked them according to category: composition, color, technical rendering, creativity with material, concept, mood, and presentation.
Regardless of whether the works were abstract or representational, the sensory impact of each commanded my attention and guided my ultimate decisions. A number of works held striking compositions, while others held sway with more nuanced arrangement of shapes or use of color. Visual texture also drew me in for closer inspection of material use and technical rendering and overall quality of presentation.
In all, I felt the artworks clearly displayed the vibrancy of human experience and emotion with exceptional aesthetic understanding. Congratulations to all!