The 2022 Invitational Exhibit, which includes sculpture, printmaking, painting, and artist's books, features nine artists: Barbara Behrmann, Pamela Rozelle Drix, Nicholas Gecan, Selina Karim, Chris Knickerbocker, Barbara Page, Gregory Page, Carla Stetson, and Teresa Bakota Yatsko.
The exhibit will be in the gallery March 3-27, 2022.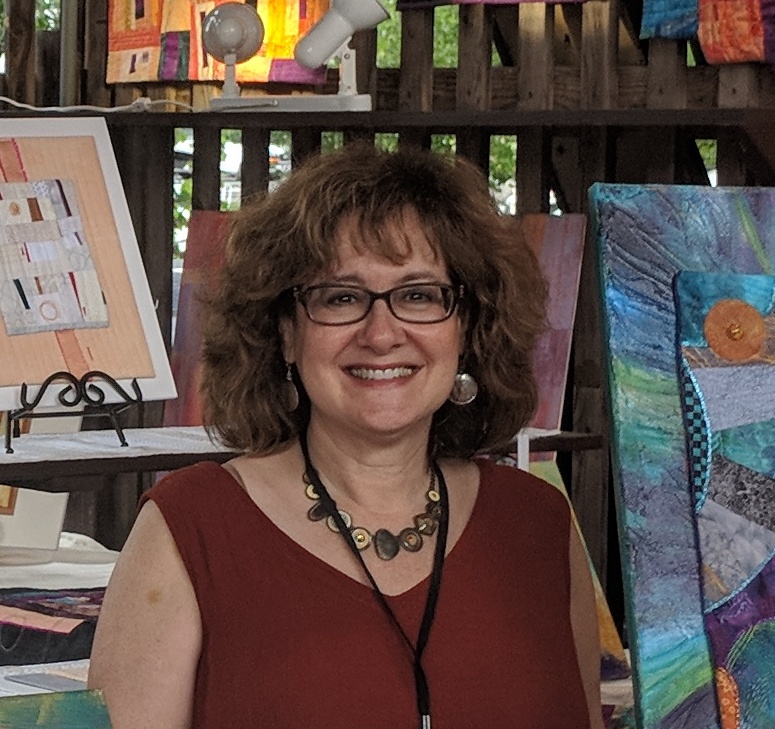 Several years ago I discovered the excitement and serendipity of working with fiber-reactive dyes. Screen printing, sponge painting, flour and wax resist, mono-printing, immersion dyeing—so many possibilities! The quilts shown here all feature my original fabrics created with these various techniques. Cascadilla Gorge and Take a Walk on the Mild Side are inspired from photos that I took in Ithaca and Los Angeles. I designed the rest of the works improvisationally. Each one is constructed with at least three layers: a pieced top that you see here, a fabric backing, and a layer of cotton batting sandwiched between them. Decorative stitching holds the layers together and creates added texture, line, and movement. I then finish the construction with a faced edge that is largely invisible from the front. Finally, several of the pieces are mounted on stretched canvases that I painted with acrylics.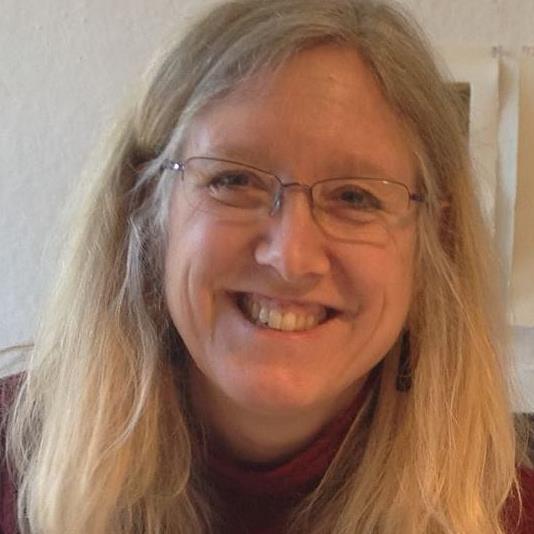 I explore site-making through geometric abstraction, pattern, the fold, and two-sidedness in this series, co-mingling fire, earth, air, and water elements as double-sided woodcuts. I hope to reveal a crystalline complexity, with two separate prints placed in juxtaposition, to make a whole greater than its parts, positioned on the page like gems or islands in an archipelago that simultaneously float and stationed in place.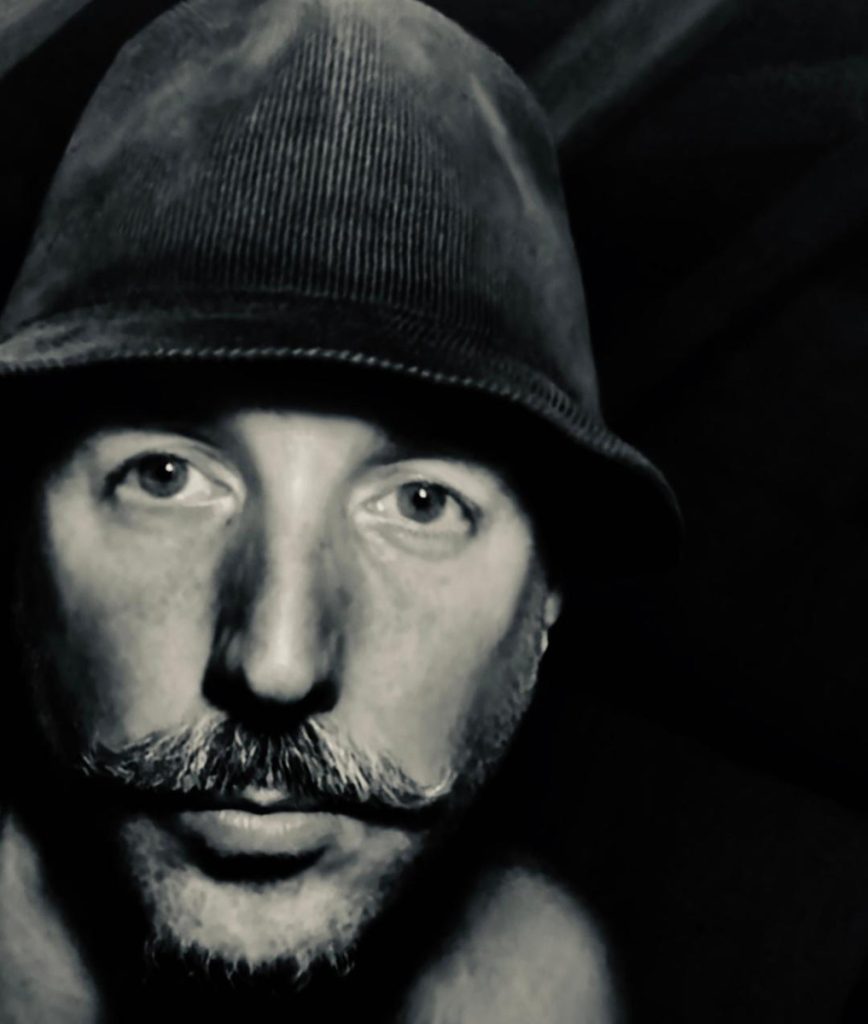 Based on Environmental Philosophy my paintings explore the spectrum of human involvement with the natural world. I'm interested in our collective consciousness about our place within nature and the role we as a species have taken as a result. From depictions of nature and natural phenomena to paintings which address critical issues we're facing caused by human impact on the environment, my work is meant to underscore the importance of our relationship, our actions and our responsibilities to that which sustains us.
I am a multidisciplinary artist and new to the community. I enjoy watercolors, printmaking, and drawing. My subject matter is mostly inspired by nature.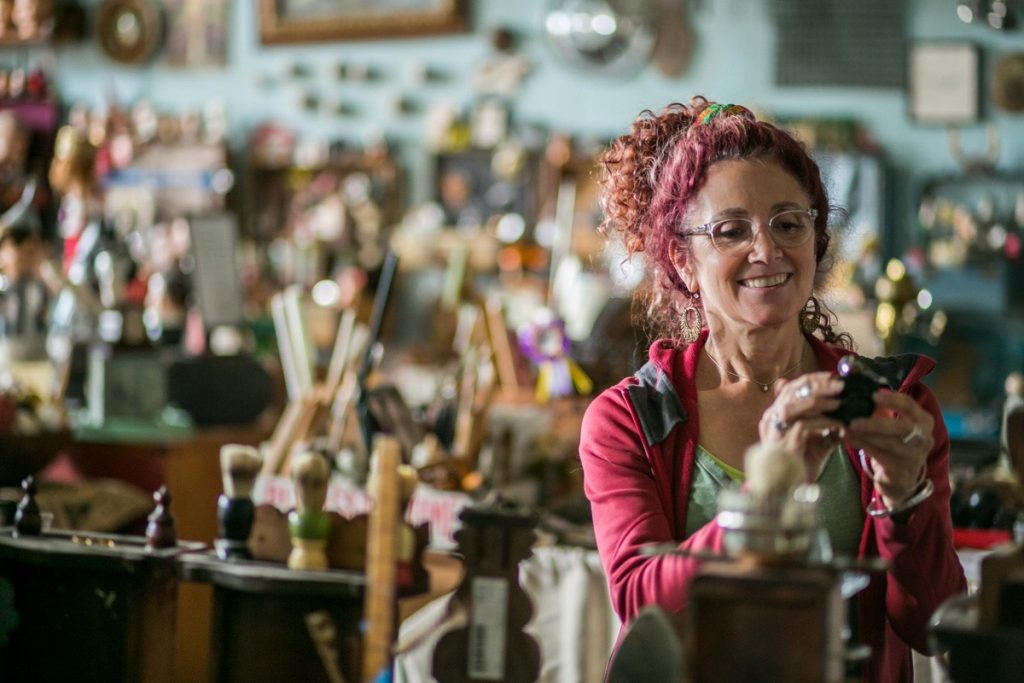 I come from a long line of "junkers" who repurposed out of necessity. I call my creations "reincarnated art and décor" because each piece had a past life as something else and now has a new story to tell. I love the odd and the spiritual, the lovely and the funny. Mostly I like to create a piece that is interactive with an audience—from guessing the intended pun, engaging moving parts or questioning what all the disparate pieces once were.
The Most Popular Girl from the Class of 1986 Gives You a Tongue Lashing
The Most Popular Girl from the Class of 1968 Gives You a Tongue Lashing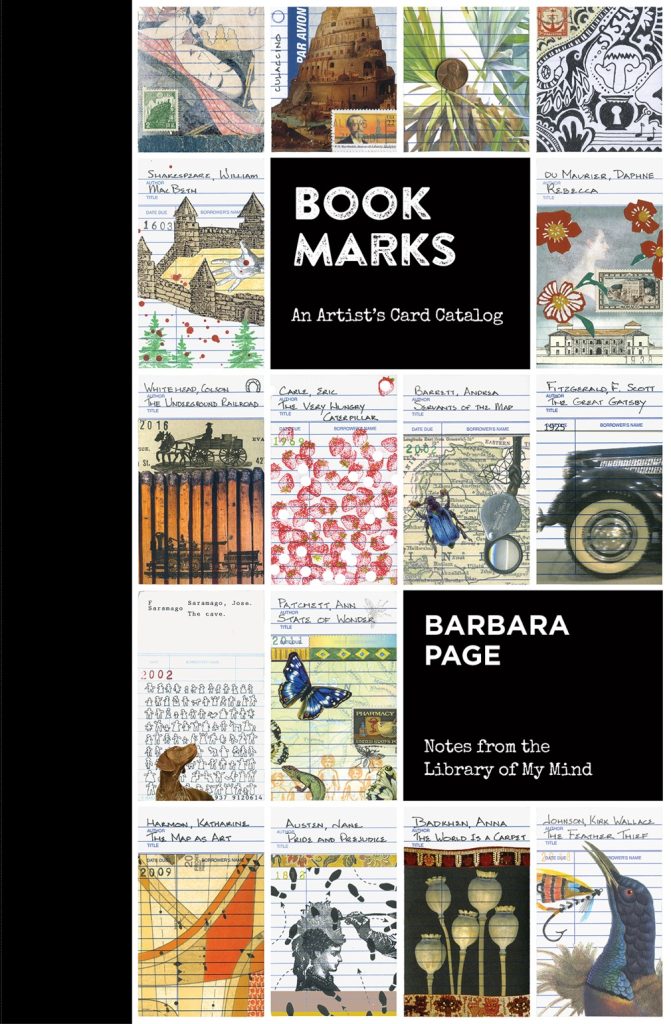 I have been mapping time and space over my long career, whether it be the history of life for a science museum installation or a book recording my reading history. Each mixed media work in the "Arrivals and Departures" series refers to a particular place—Hanoi,Siena, Delhi, Copenhagen, Istanbul—where I was once a tourist encountering complex cultures suffused with splendor and bathed in squalor. The moments spent there were captured in memory and transformed in my imagination.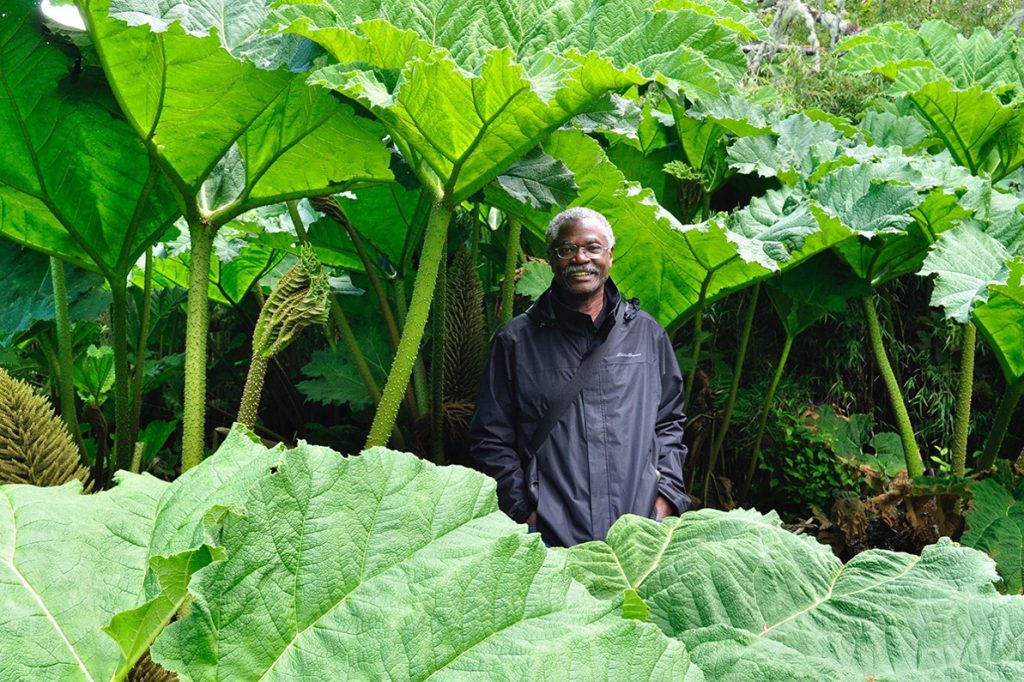 I am Associates Professor Emeritus of Print Media and Drawing in the Department of Art at Cornell University, College of Architecture, Art and Planning. I am a co-founder of the Ink Shop Printmaking Center/Olive Branch Press in Ithaca, New York and a member of the Black Church Printmaking Studio in Dublin, Ireland. I have also produced prints at The Edinburgh Printmakers Studio in Edinburgh, Scotland. My prints explore horticultural documentation in the realm of Taxonomy and Identification, allowing the plants to reveal a true expression of themselves reflecting science, location, biodiversity and sustainability.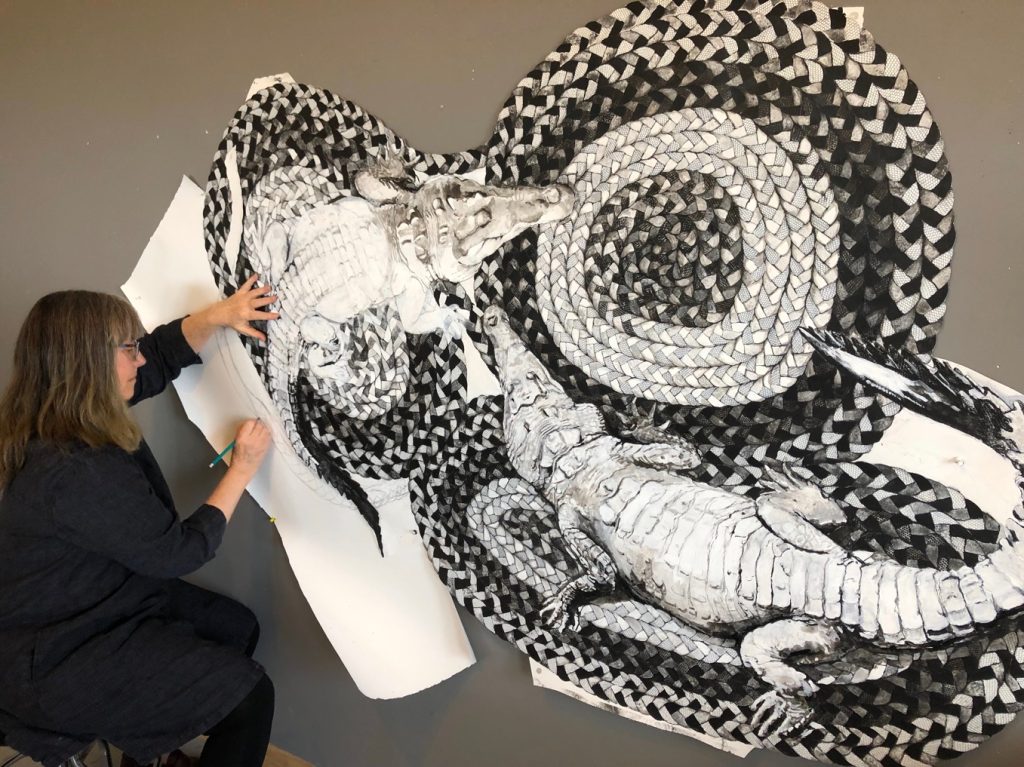 My current series of narrative drawings, called 'Domestic Occupation', raises questions about animal-human interdependency in the face of the natural, cultural, and political issues of the world we share. The role of animals and their habitats in relation to human culture and expansion is highly contested. In these drawings I imagine a world in which humans are suddenly missing. Narratives arise, psychoses are explored, and power struggles ensue in this imaginative border ecology.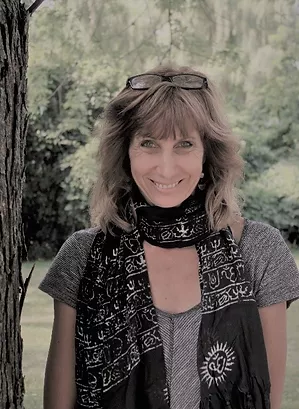 My interest in this medium was sparked by a fascination with old photographs of my grandmother and my desire to bring her stories back to life. Within the folded pages of my altered books, I place images of individuals and recreate a small piece of their life story. I collect interesting mosses, lichen, tree bark, and other woodsy plant materials and integrate them into most of my books, bringing the subject to its earth-based roots, the beginning of any truly great story.