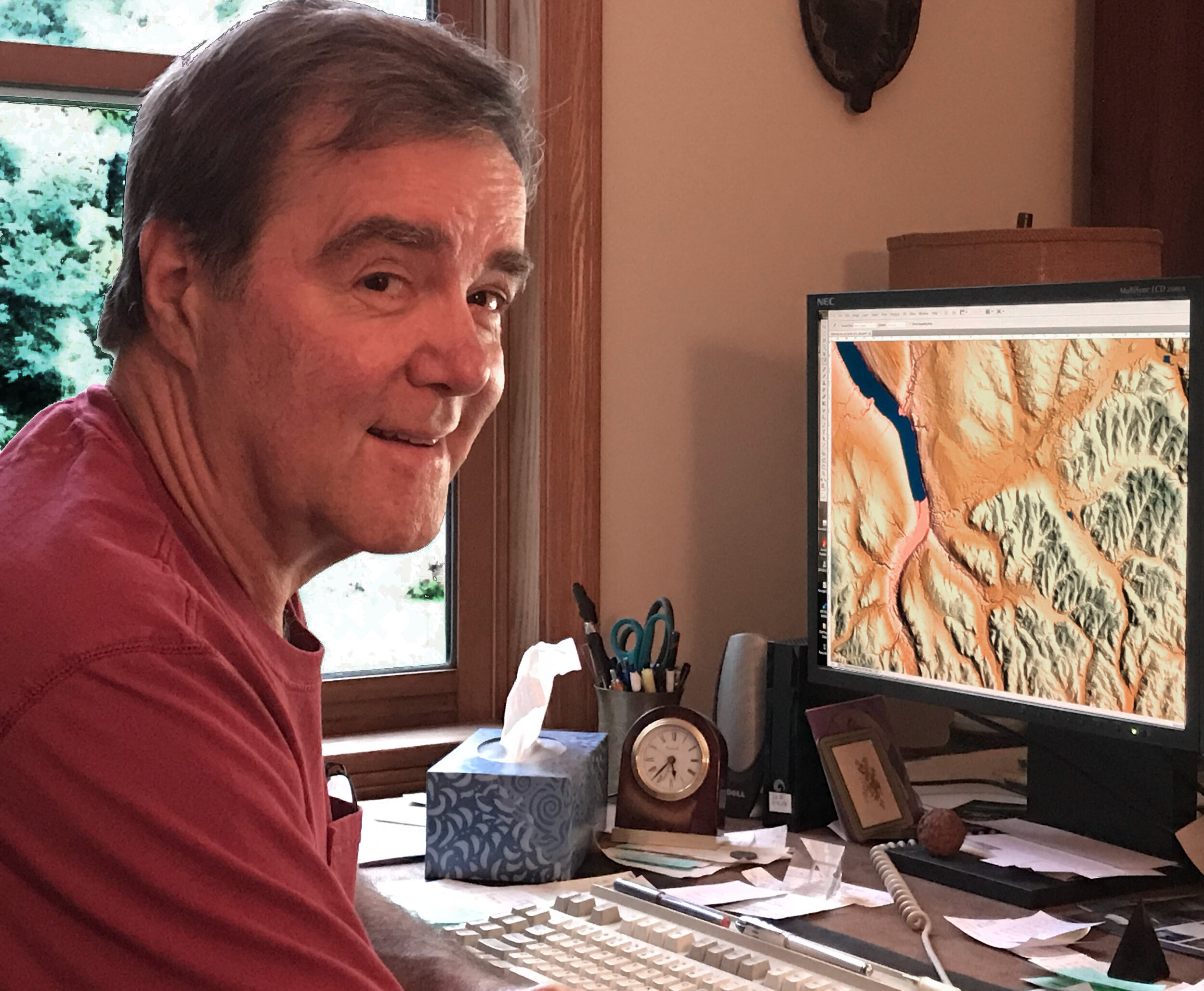 5210 Cold Springs Road
Trumansburg, NY 14886
(607) 379–1494
I was schooled in image science, geomorphology, cartography and plant ecology. Ten years was spent overseas working as a mapmaker in more than 20 countries. From so many different places and experiences grew my beliefs that landscape is a major muse for our higher ambitions, and that we humans must accept our management commitments while sharing the planet with all forms of life.
When worldwide elevation data from the Space Shuttle's Feb 2000 mapping misson were made optimal and released in 2005, I began a process of joining these consistent and pixel-based layers with Landsat imagery of natural color. A year of experimentation led to more vivid and resolved results, as well as improved custom palettes for raw elevation graphics. After fifteen years a global sample of nearly 1500 regions has been established on a website whose clear imagery is given to teachers and illustrators for free. Large format prints also are sold on inkjet as well as metal dyesub media. This year a new website with full crop and resizing capability will be offered to print buyers.