The State of the Art Gallery is honored to present the 2023 Invitational Exhibit highlighting the work of eight artists: C. Ann Carter, Robert Grant, Linda Fazzary, Rob Licht, Claudine Metrick, Jari Poulin, Emma Pure, and Lauren Reid. Media include sculpture, painting, video animation, and photography.
The exhibit will be in the gallery March 2–April 2.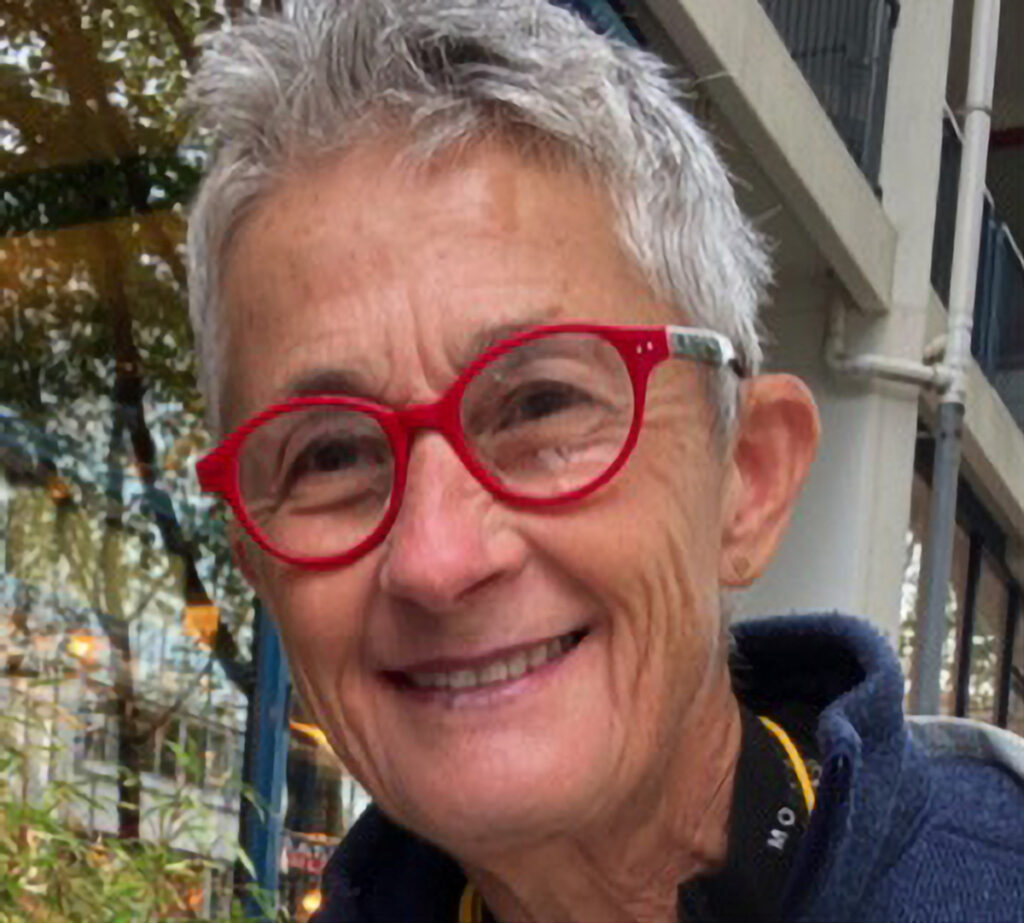 I have always had an affinity for objects, beautiful objects, strange and quirky objects, abandoned objects, detritus, and residue. For me an object can have a deep allure just by its physical qualities, or it can serve as a repository of meaning and identity.
These objects were part of a larger installation entitled what remains: an installation of collections and accumulations, an intentional gesture to curate my personal history, stories, and memories.
Locating and preserving objects, whether as part of a collection, or singularly, gives them an importance, an aura. Elevated power comes when they connect us with our past and our experiences. The personal and the autobiographical become embedded in objects, reminding us that an event actually occurred. Object as artifact can become a representation of something else, a container that holds our past, an extension of ourselves, or a receptacle for the self we wish to preserve. I continue to accumulate and collect.
My paintings are a paradox out of time maybe out of place. I hope to entice you to step into the story, take a deeper look to see what is beyond the facade.
I hope to intrigue your interest with a many layered painting of colors, patterns, textures, figures and symbols.
A question, a situation, a confrontation. A combination of past and present experiences, lifetimes. Their meanings are what you perceive them to be.
My name is Grant and I am a self-taught artist. My journey is my art; my paintings my journey. They reflect my travels, adventures, emotions, and my life. My paintings are colorful, vibrant, infused with their own emotions and mysteries, taking on a legacy of their own. Initially based in reality, they quickly venture into the fantastical, lyrical, and whimsical nature of my imagination.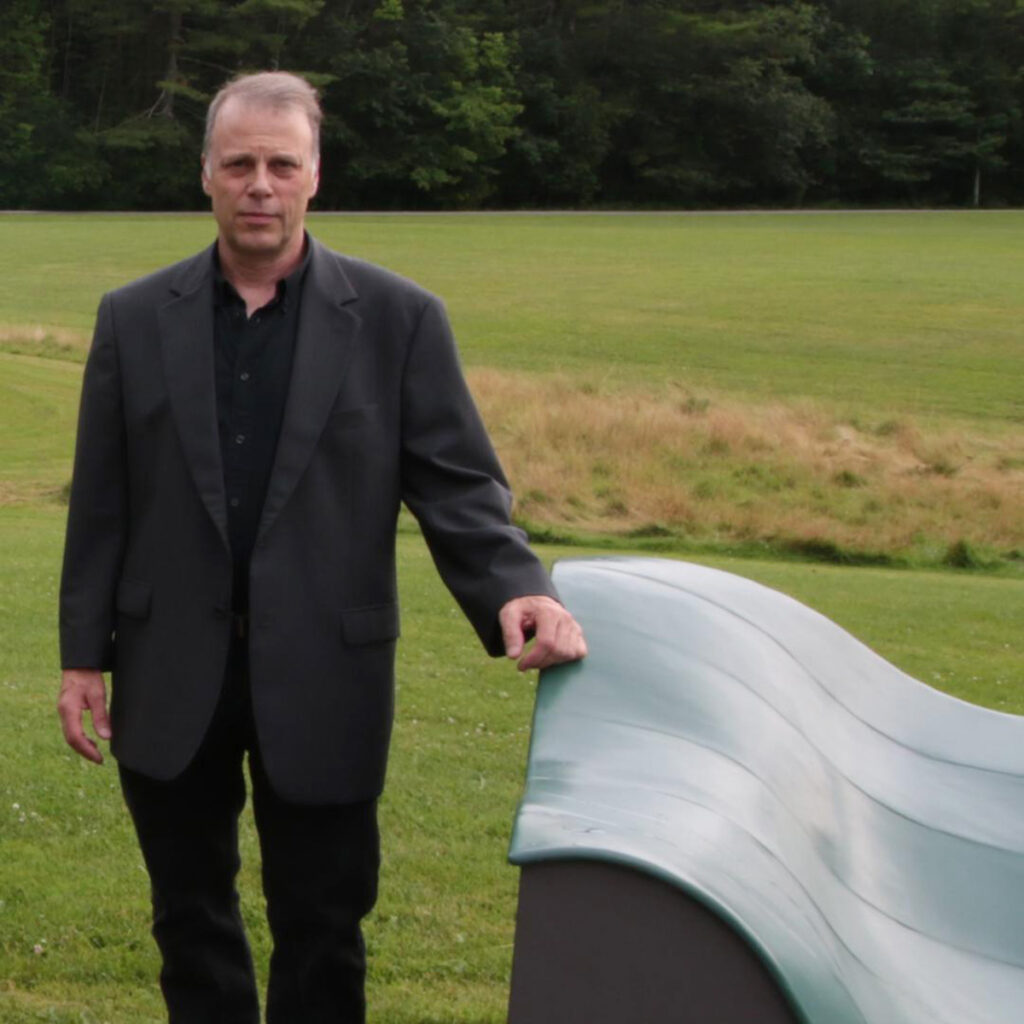 For this show, I have combined sculpture from two bodies of work: my House series and The Failure of Communication, both of which try to capture feelings of anxiety and disconnection from nature and from each other. The obvious is obscured as in the meaning of the words shaped by my mouth, cast in bronze, or the bittersweet associations to the form of my childhood home. Looking back at the work, created before the pandemic, it anticipates this era of unbridled anxiety.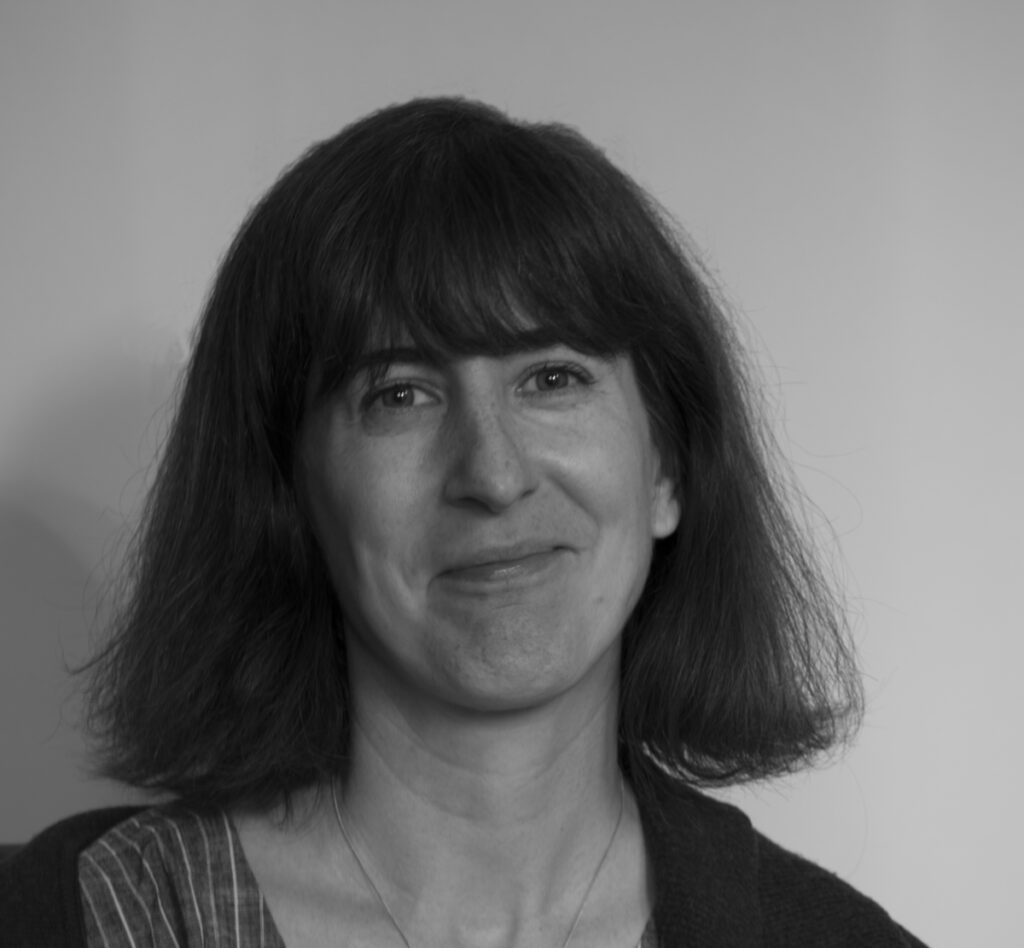 My animations include collage elements such as hand-made flowers, bees, and butterflies that enact imaginary scenarios mythologizing the life cycle. This cut paper playground allows me to examine natural processes with an eye towards play and conjecture.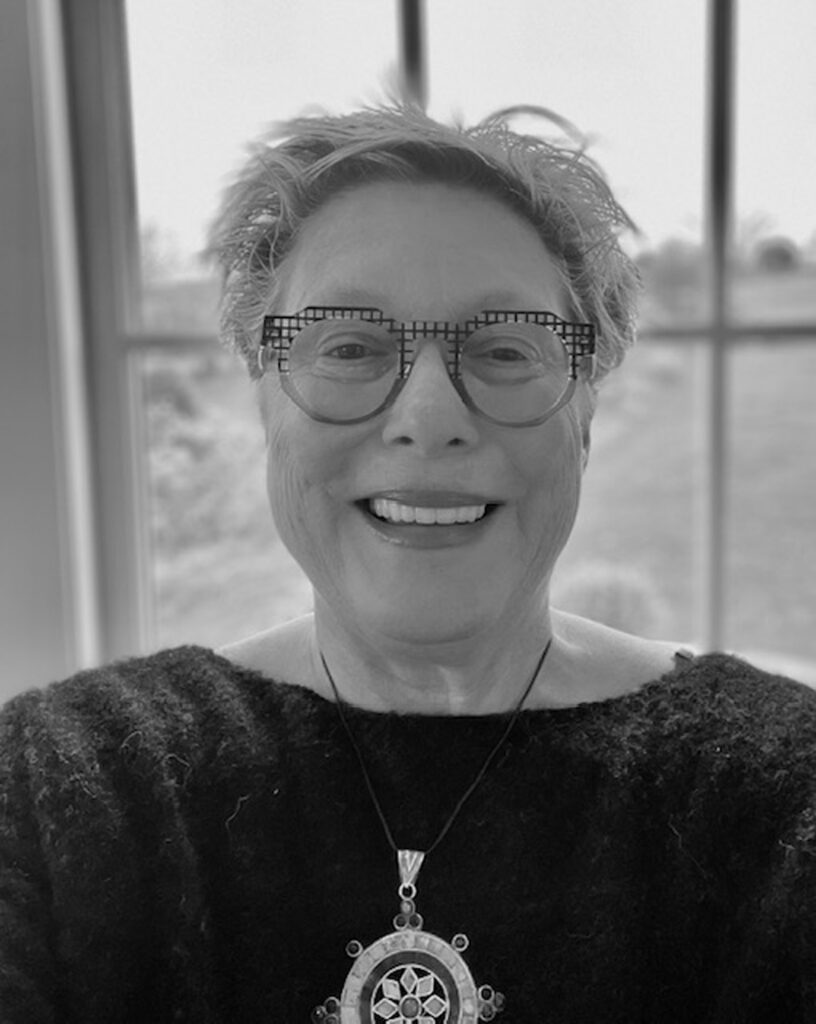 The work in this series is from the Hear No Evil, See No Evil, Speak No Evil project in which I have used and interchanged a variety of photopolymer gravure plates and combined them with chine-collé and monoprints to achieve a varied edition of prints all titled Miles to Go Before We Sleep but numbered differently to identify them. The work is my exploration of the quieting of women in our culture which happens discreetly through social, religious and familial conditioning. By interchanging plates with images of women separated by generations, I put into perspective the generational cycle of women's repression.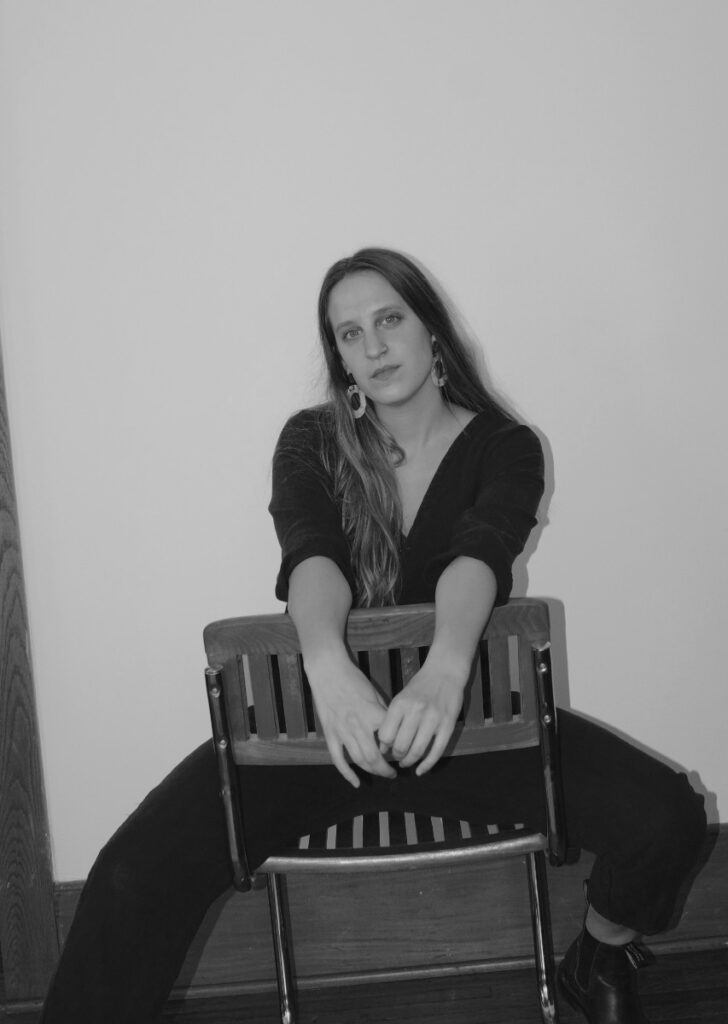 I am Emmalyn Pure, an Ithaca-born photographer who returned to my hometown during the beginning of the pandemic in 2020. Originally inspired by the uniquely restless and inward time spent during lockdown, At Home Here is now an ongoing personal project exploring the meaning of familiarity and belonging as my relationship to this place continually shifts.
Each image in this project was captured right here in Ithaca, either at my house or the subject's, walking around downtown, or swimming with friends in beloved local waters. This visual collection aims to give the viewers the precious sense of time standing still, while holding onto the fact that change is imminent and necessary. I have formed a new connection with this home of my past and present, and have loved slowing down to capture it in a new way.
The following snippet from a favorite poem rings true:
Wherever you are is called Here,
And you must treat it as a powerful stranger,
Must ask permission to know it and be known.
The forest breathes. Listen. It Answers,
I have made this place around you.
If you leave it, you may come back again, saying Here

"Lost" by David Wagoner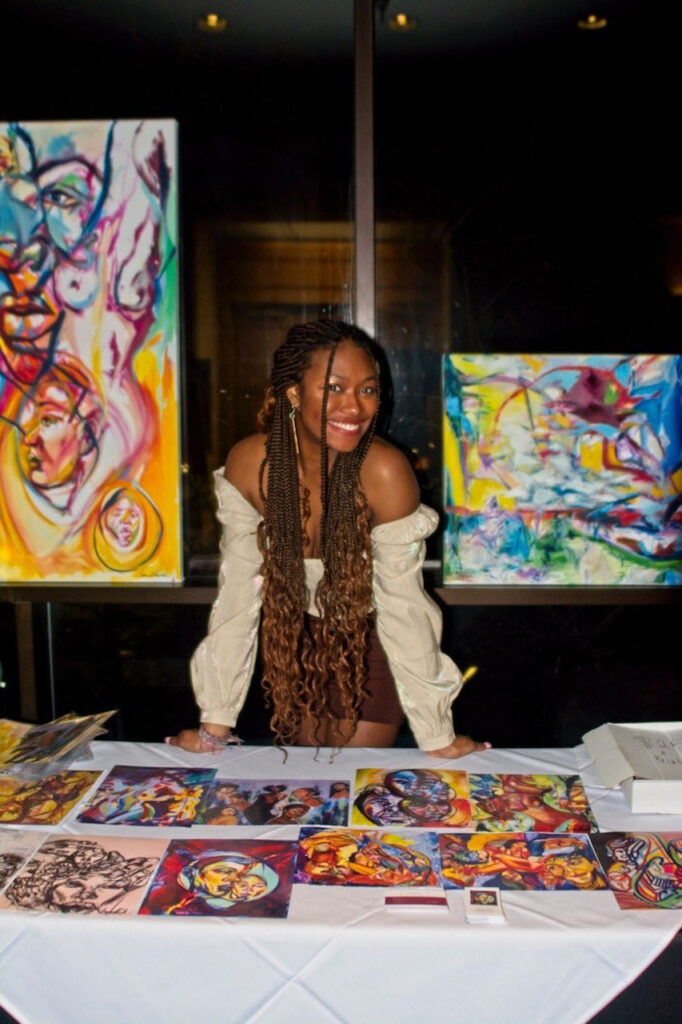 My art is who I am. I paint what I feel. No matter how much I want to make my art about everyone else, it will always be about me. Because of the way that I see life, everything connects. My art displays the inner layers of connecting our minds and addressing the beauty of life without omitting the harsh.