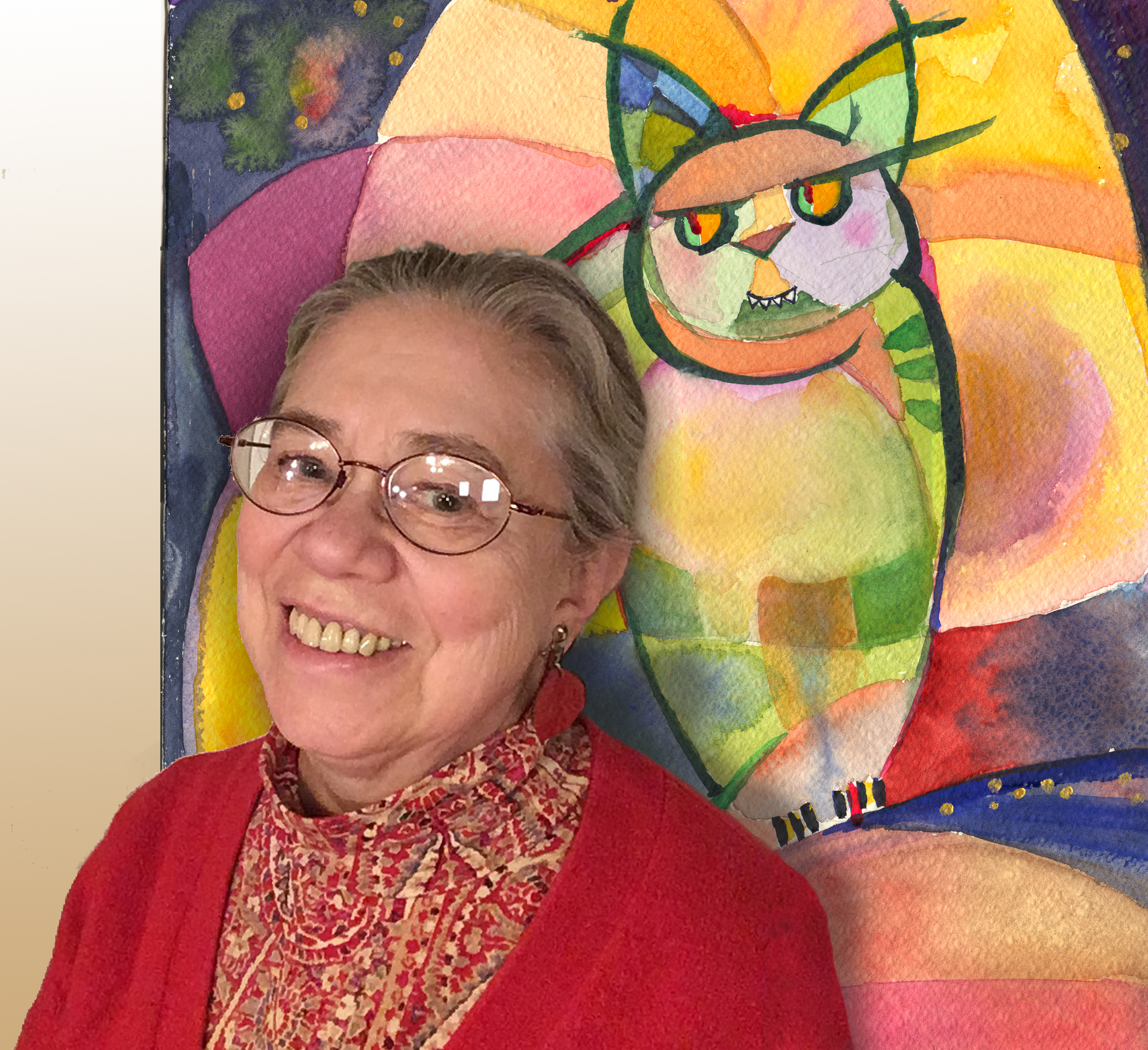 124½ Judd Falls Road
Ithaca, NY 14850
(607) 257–7144
In the natural world that surrounds us there are any number of vivid stories that I have wished I could translate into art, so that more people could know them. Over the years I have been able to lift a few of them from their place in biological science and refit them for others to see (perhaps that is explained by — or explains — my background as biologist and scientific illustrator).  Moreover, having had to learn to draw on the computer for my day job, I also found a wonderful new source of color and line in digital media.
At some point I discovered the joyous freedom of watercolor paints… and began to let their colors run wild on watercolor paper, where they and I could collaborate on the final painting.
And because I had wanted to write and illustrate books since I was a child — but never succeeded in getting one published — (why didn't the publishers want a little book about a Jumping Spider, for heaven's sake?) I finally decided to just make my own books, and thus stumbled from frustration to delight in crafting my own, from start to finish, mostly by hand.
Who knows where this artistic journey may go?  I certainly don't, but its exploration gives me great pleasure.  I hope it will give others some pleasure too.